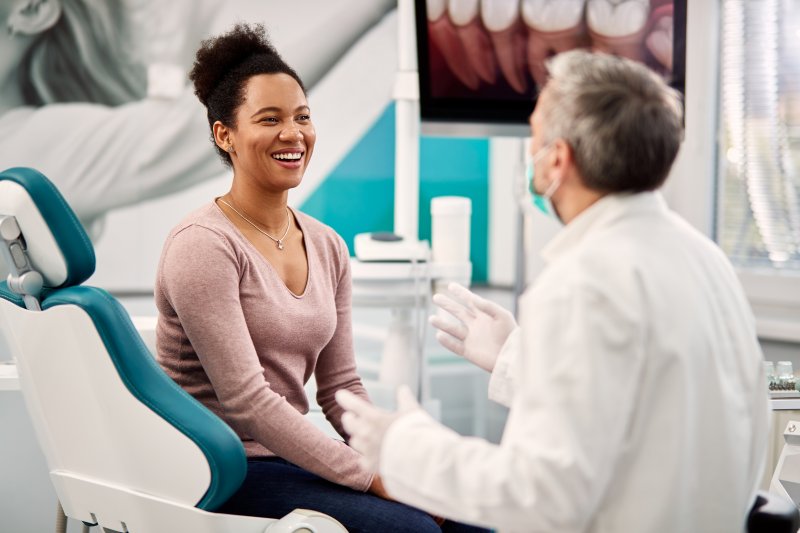 As Tax Day draws near, individuals contemplate how to make the most of their refunds. While some may choose to splurge on new purchases, considering an investment in your smile can yield long-term benefits. Enhancing your dental health and appearance can have a transformative effect on your overall look and well-being. Continue reading as we explore four compelling reasons why using your tax refund to improve your smile is a wise and worthwhile choice.
#1: Improve Your Dental Function
Crooked or gapped teeth not only affect the appearance of your smile but can also have a negative impact on your dental health. Fortunately, orthodontic treatment can address these issues with clear aligners that gradually straighten your teeth.
#2: Boost Your Confidence
Enhancing your grin with your tax refund can yield numerous cosmetic benefits. Stained teeth caused by years of consuming dark-colored drinks and sugary foods can be revitalized with teeth whitening. Moreover, cosmetic treatments such as Invisalign and porcelain veneers can address misaligned teeth and gaps, among other issues.
#3: Prevent Future Oral Health Problems
Your tax refund can be used to improve not only the appearance of your smile but also your oral health. Investing in preventive care, such as regular dental check-ups, cleanings, and treatments for gum disease, can help you avoid costly and painful dental problems in the future. It's important to prioritize your oral health, as it can have a significant impact on your overall well-being.
#4: Promote a Healthy Body
Neglected oral health can have detrimental effects on overall health, as several health problems such as heart disease, pneumonia, pregnancy complications, and endocarditis are linked to untreated oral health issues.
Poor oral health can also lead to harmful bacteria entering your bloodstream, causing damage to your heart and other vital organs. This can result in serious health complications such as heart valve damage, stroke, and sepsis. By using your refund to prevent and treat oral health issues, you're investing in your overall health and reducing the risk of potentially life-threatening conditions.
Using your tax refund to improve your oral health is a wise investment that can improve your physical and mental well-being. By preventing further dental issues and enhancing your confidence, you can make a positive impact on your life and achieve a gorgeous grin in the process!
About the Practice
If you're considering using your tax refund to boost your oral health, Columbia Healthy Smiles can assist you. They offer a broad range of top-notch oral health services, including periodontal therapy, to address any existing dental problems and prevent new ones from arising. Their team of experienced oral health professionals strives to provide patients with excellent dental care in a welcoming and comfortable environment. Using the most advanced technology and methods, they help patients achieve their desired smiles. To schedule an appointment with Columbia Healthy Smiles or to learn more about their services, visit their website or call (573) 875-7071.