Restorative Dentistry – Columbia, MO
How We Restore and Protect Damaged Teeth
Permanent, adult teeth are supposed to last the rest of your life, but unfortunately, cavities and dental trauma are more common than many people would like to think. Fortunately, even though teeth can't heal by themselves, they can typically be repaired. If your smile is damaged, call Columbia Healthy Smiles right away; Dr. Batson and Dr. Abe can offer several dental services for rebuilding and protecting your teeth, so you can keep your natural smile for as long as possible thanks to restorative dentistry in Columbia, MO.
Why Choose Columbia Healthy Smiles for Restorative Dentistry?
Same-Day CEREC DEntal Crowns
Long-Lasting, Beautiful Dentures
Digital Impression System for Less Mess
Dental Crowns & Bridges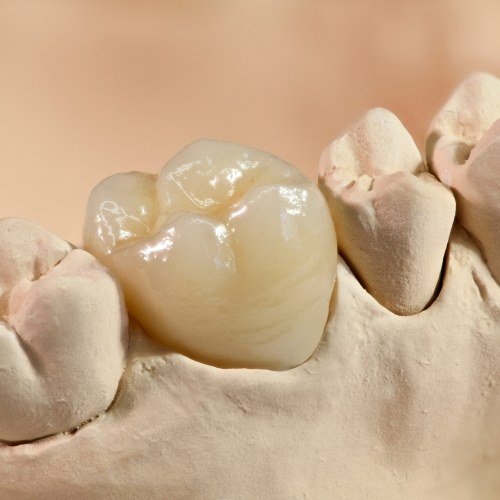 Not all teeth can be repaired with fillings. For more extensive damage, we may need to place a crown, which is a tooth-shaped cap that covers the entire dental structure. Crowns protect the teeth from further harm while allowing them to continue to function normally. Furthermore, they can also be used to support bridges to replace multiple teeth in a row. Our crowns and bridges are made out of aesthetically-pleasing materials, so once your smile is repaired, you'll feel confident about showing it off!
Learn More About Dental Crowns & Bridges
Tooth-Colored Fillings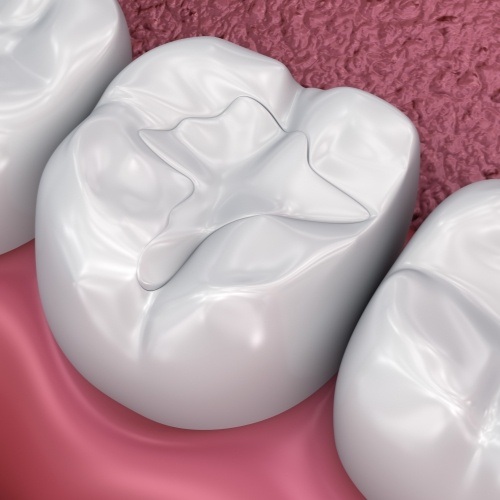 Unlike metal fillings, tooth-colored fillings offer patients increased aesthetic quality, more conservative treatment, and more overall comfort.
Learn More About Tooth-Colored Fillings
CEREC Same-Day Dental Crowns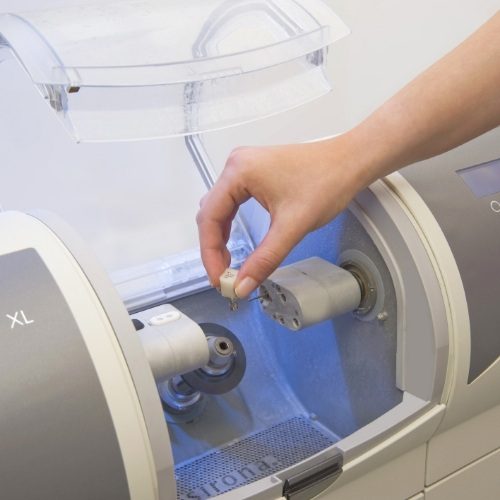 Do you want to fix your damaged or decayed tooth as soon as possible? Thanks to CEREC technology, Dr. Batson and Dr. Abe can fabricate and place a brand-new crown in just a single visit to our dental office! Learn more about CEREC crowns here.
Learn More About CEREC Same-Day Dental Crowns
Removable Dentures
Do you need to replace multiple teeth at once? Removable dentures are often the perfect restoration for the job! Each denture has a gum-colored base along with dazzling prosthetic teeth, helping your new smile look as natural as possible. You can either get a full denture that replaces all of your teeth, or you can fill in a certain number of gaps with partial dentures. Don't forget to take your dentures out at night to give the rest of your mouth a break.
Learn More About Removable Dentures
Root Canal Tre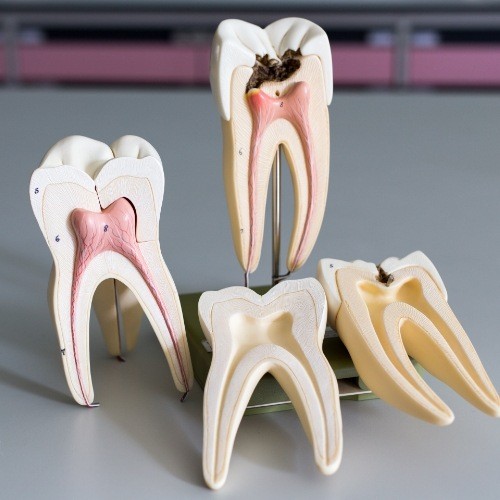 When your tooth is cracked or is suffering from severe decay, bacteria may get past the protective enamel layer and start attacking the dental pulp. Infected pulp can be extremely painful and may eventually lead to even more dangerous health problems. To stop the infection from spreading any further, we will need to remove the dental pulp and give the inside of the tooth a thorough cleaning. Not only does this put a stop to your pain, but it can also save your tooth from needing an extraction.
Learn More About Root Canal Treatment
Wisdom Tooth Extractions
In many cases, wisdom teeth may emerge into the mouth improperly or not at all, leading to increased chances of pain and infection. By removing them, our Columbia team can better protect the health of your smile.