Dentures – Columbia, MO
Bring Back Your Full Smile
When you're missing a significant number of teeth, even simple, essential tasks like eating and speaking can become embarrassingly difficult. Here at Columbia Healthy Smiles, we offer several restorative dentistry options that can give you back the security and strength you need in a set of teeth. Dentures have been the go-to method for tooth replacement for many years, and today, many dental patients still prefer their convenience and reliability. Dr. Batson and Dr. Abe can design comfortable, custom-made full or partial dentures for Columbia, MO dental patients who would like to regain a whole, beautiful smile fast. Call us to schedule an appointment.
Why Choose Columbia Healthy Smiles for Dentures?
Fully Customized Full and Partial Dentures
State-of-the-Art Dental Technology
Long-Term Relationships with Dental Patients
Full Dentures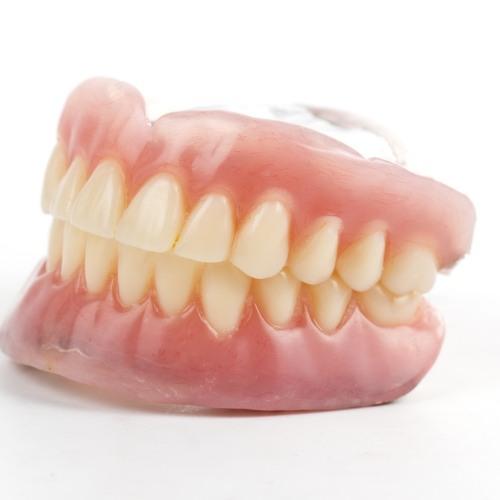 As the name implies, a full denture is designed to replicate an entire arch of teeth or even the entire mouth. It stays securely in place with natural suction; a little bit of denture adhesive can be used for additional confidence. The prosthetic is easily removable as well, allowing for easy cleaning and storage.
Partial Dentures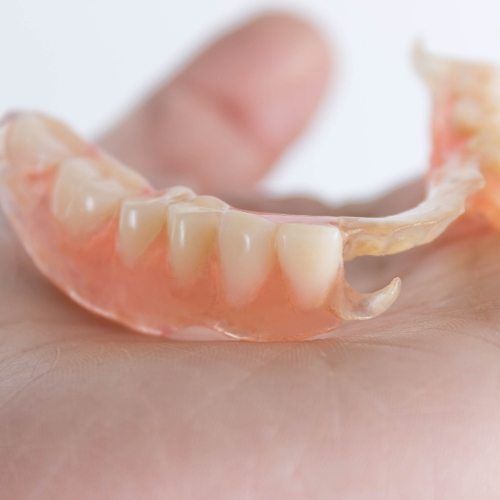 Partial dentures can be used to replace a unique arrangement of teeth on a certain arch so that patients can still maintain what's left of their natural smile. They stay in place with the help of clips and brackets, and like full dentures, they're removable.
Implant-supported prosthetics are also available for patients who may be looking for a more confident fit. Contact Columbia Healthy Smiles today to schedule a consultation with Dr. Batson!