All-Ceramic Dental Restorations – Columbia, MO
A Beautiful, Long-Lasting Way to Restore Smiles
Have you had a dental crown, bridge, inlay, or onlay placed in your smile before? These restorative dentistry solutions can do wonders for the dental patient's oral function and health, but in the past, dentistry patients often had to settle for gold or silver materials that stood out noticeably, marring their smile's beautifully natural appearance. If you're looking for the perfect blend of cosmetic smile enhancement and revitalizing quality, contact our dental office today to learn more about all-ceramic dental restorations in Columbia, MO. Dentistry patients from Centralia, Fulton, Ashland, Hallsville, and beyond can enjoy all-ceramic dental restorations that are durable and personalized for a seamlessly lifelike look. At Columbia Healthy Smiles, Dr. Batson and Dr. Abe are dedicated to providing dental patients of all ages with the compassionate, long-term care their smiles deserve.
Why Choose Columbia Healthy Smiles for All-Ceramic Dental Restorations?
CEREC Same-Day Dental Crowns Available
State-of-the-Art Dental Technology
Blankets and Other In-Office Comforts
All-Ceramic Dental Crowns & Bridges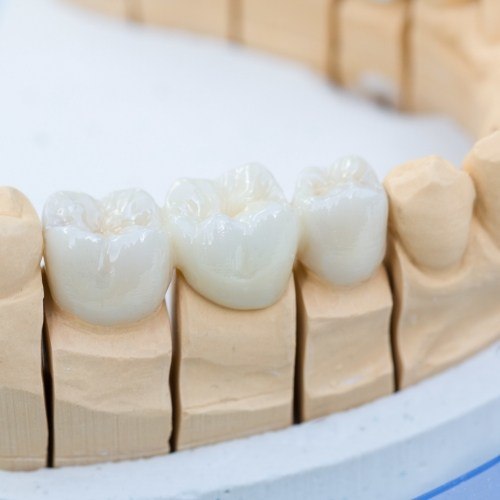 When your new crown or bridge is fabricated from high-strength ceramic, you'll be amazed by the benefits that follow. The restoration is very biocompatible, durable, and naturally beautiful in a lifelike way. It even reflects light like a natural tooth, and you won't have to worry about metal bands forming near the gumline. If you're dissatisfied with your current crown or bridge, talk to Dr. Batson and Dr. Abe here in Columbia, MO about having it replaced with this exceptional alternative.
All-Ceramic Inlays & Onlays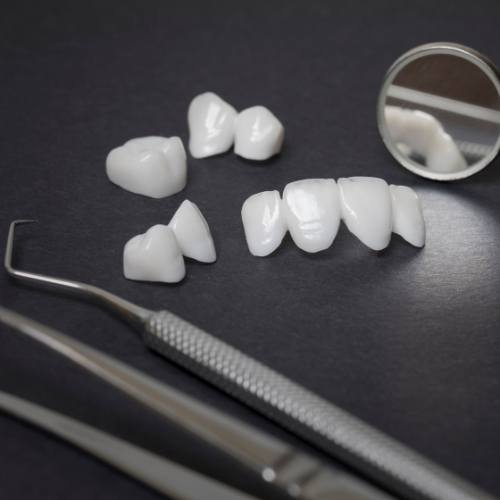 If the cusp of one of your teeth needs additional support, or if a third of its structure is already composed of filling material, an inlay or onlay could be the best choice for your smile. These restorations beautifully restore areas of damage or decay while also strengthening the natural structure that's left.