Gum Disease Treatment – Columbia, MO
Protect Your Smile from Gum Disease
While periodontal (gum) disease seems relatively harmless at first, it can quickly progress if left untreated, leading to bone deterioration, an increased risk of tooth loss, and other potentially destructive consequences. Here at Columbia Healthy Smiles, Dr. Batson, Dr. Abe and their dental team always strive to give you the dedicated focus you deserve, and that dedication will allow us to diagnose periodontal disease at the earliest possible stages. Our goal is to provide revitalizing gum disease treatment in our Columbia, MO dental office that restores your oral health and happiness, so call us today!
Why Choose Columbia Healthy Smiles for Gum Disease Treatment?
Advanced Soft Tissue Laser Dentistry
Experienced Husband-and-Wife Dental Team
Homey, Comfortable Dental Office
Do I have periodontal disease?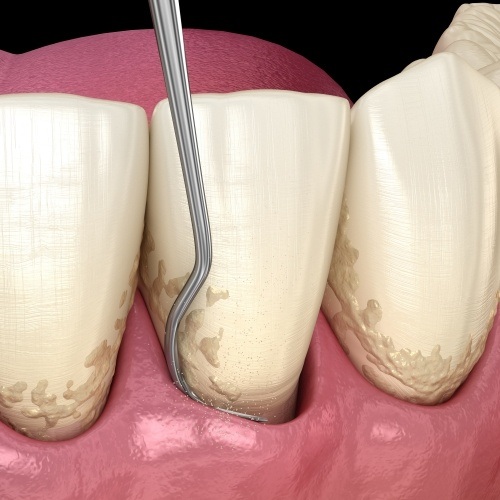 Common tell-tale symptoms of gum disease often diagnosed during preventive dentistry appointments include:
Gums that seem especially red or swollen
Bleeding that occurs when brushing or flossing
Bad breath that lingers even after oral hygiene
A sudden change in the way your bite fits together
Teeth that feel strangely loose
Teeth that appear longer over time
Reinvigorating Solutions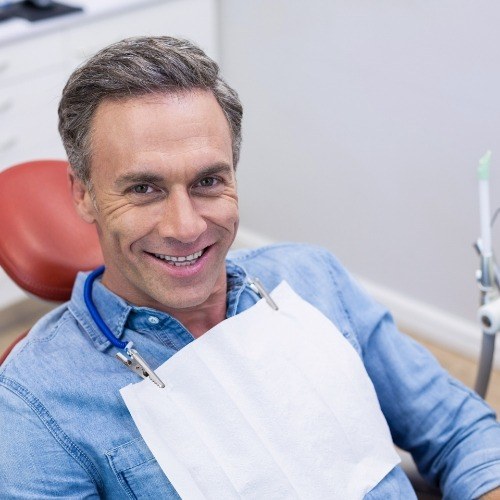 There are several different treatment options Dr. Batson and Dr. Abe may recommend for periodontal disease, depending on the current severity of your case when it's diagnosed. If you're still in the early stages, it's not too late to reverse the effects with more diligent oral hygiene at home and frequent cleanings here at our Columbia, MO dental office. More moderate situations could require an in-depth cleaning known as scaling and root planing. Our team at Columbia Healthy Smiles is happy to offer our state-of-the-art soft tissue laser, which can precisely cut away diseased tissue in a comfortable fashion, even minimizing bleeding and eliminating the need for sutures in most cases.