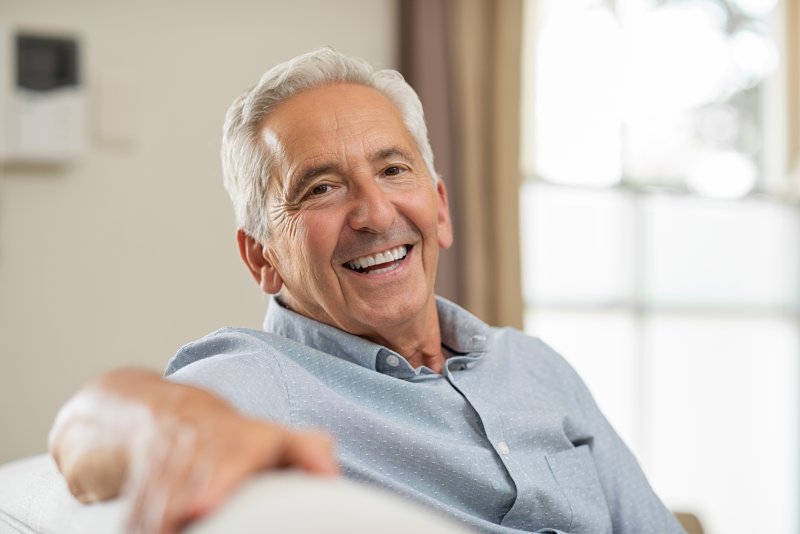 If you're older, you may have found that the appearance of your teeth has changed pretty significantly over time. When people age, their teeth tend to look a little more yellow, and they may have collected a few cracks or chips over the years.
If you're interested in getting a more youthful smile, cosmetic dentistry can offer that to you. In fact, there are quite a few cosmetic dental treatments that can take years off of your teeth's appearance. Here are a few examples.
Teeth Whitening
As was mentioned previously, your teeth can start to look a little more yellow as you get older. This is due to a thinning of enamel that occurs naturally with age. This exposes the layer of the tooth underneath the surface, called dentin, which has a naturally darker color than your enamel. Eventually, this can drastically change the color of your smile.
Teeth whitening can't change the color of your dentin, but bleaching your enamel can remove any stains that are sitting on the surface, which can make you look a little younger than you might otherwise.
Direct Bonding
If you have specific teeth that are especially dark, or if you want to cover up the dentin underneath your enamel, direct bonding can be a way for your dentist to cover up certain imperfections in as little as one appointment! Your dentist can mix together a composite resin and layer it onto your teeth, erasing any aesthetic issues you may have.
Veneers
In a similar vein, veneers can hide any problems that you have with your teeth, including the discoloration that comes with aging. They can also give your dentist an opportunity to shape your teeth, which can get rid of the long-in-the-tooth look that comes with age-related gum recession.
Your dentist will remove a thin layer of your enamel and replace it with a set of small porcelain shells that resemble perfect, youthful teeth.
As you can see, you don't have to let your smile slide away from you as you get older. With cosmetic dentistry, your dentist can give you the youthful smile you remember, no matter your age!
About the Author
At Columbia Healthy Smiles, we know that it can be hard to find a dentist that you and your family can trust; that's why we work hard every day to earn your confidence. Building perfect oral health takes a lot of work, but our dental team will make all of it easy and stress-free for you. No matter what stage of life you're at, and no matter the issue you're facing, we're happy to help you.
If you have any questions about how cosmetic dentistry can better your smile, we can be reached at our website or by phone at (573) 875-7071.