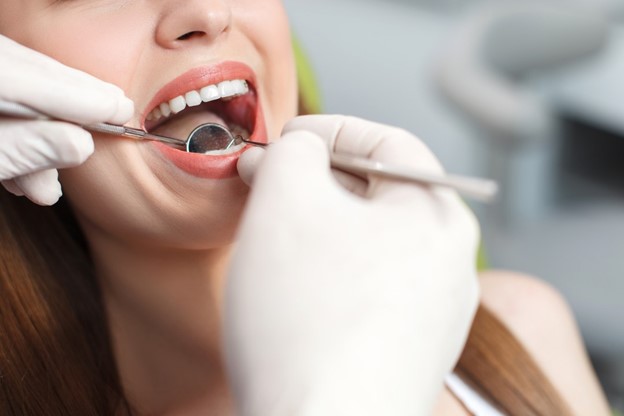 Oral cancer is a serious health issue with a predicted 54,000 new cases in the US this year, and a 40% risk of poor prognosis long term. While oral healthcare has progressed, a cure for oral cancer is yet to be found, and late detection makes treatment challenging. Educating yourself on the condition, including its risk factors, warning signs, and prevention tips, can help prevent or detect it early. Keep reading to learn more about oral cancer and its potential risk factors.
Common Oral Cancer Risk Factors
Developing in various parts of the mouth, including lips, teeth, throat, and tonsils, oral cancer is a serious health condition. Multiple factors may increase the risk of contracting this disease, such as:
Other types of head or neck cancer
Weakened immune system
Old age
Excessive alcohol consumption
Exposure to sun or radiation
Tobacco use
Chronic bad oral hygiene
HPV (Human Papillomavirus)
5 Tips for Minimizing Your Risk of Oral Cancer
Preventing oral cancer is achievable by taking proactive measures. It is one of the most preventable cancers, and there are several ways to reduce your risk, such as:
Don't smoke – Smoking is a major cause of preventable oral health and overall diseases.
Maintain optimal oral health – Brush your teeth twice a day for two minutes each time. Floss your teeth once a day. You should also regularly use antibacterial mouthwash.
Lead a healthy lifestyle – To enhance your immune system, eat a balanced diet, engage in regular exercise, and limit how many sugary, acidic, and starchy foods and drinks you consume.
Drink plenty of water – Water is essential for good oral health. It helps wash away food particles and bacteria, keep saliva flowing, moisten the mouth, and rehydrate the body.
Protect your mouth – The sun's ultraviolet (UV) rays can damage your skin and lips. To protect yourself, it is important to wear lip balm with an SPF of 30 or higher. Also, consider wearing a hat when you go outside.
7 Common Warning Signs to Watch For
Early detection of oral cancer is crucial for successful treatment. If you notice any of the following warning signs, it's vital to contact your dentist right away as they may indicate a more serious underlying issue:
Sores in the mouth or tonsils that are red, black, pink, or white
Unusual growths that bleed easily
Difficulty speaking, chewing, swallowing, or biting
Swelling in the mouth, throat, or neck
Persistent bad breath
Loose teeth
Lumps in the cheeks
During Oral Cancer Awareness Month, it's crucial to pay attention to any warning signs and take them seriously. Your oral health is a crucial part of your overall well-being, and it's vital to keep it in excellent condition!
About the Practice
Looking for a dental practice that can help you achieve and maintain a healthy smile? Look no further than Columbia Healthy Smiles! Their expert team provides comprehensive dental care, including routine checkups and oral cancer screenings, to help keep your mouth in excellent condition. With a commitment to personalized care and the latest dental techniques, they are the perfect partner for your oral health journey. To set up an appointment with them or to learn more about their services, visit Columbia Healthy Smiles' website or call their office at (573) 875-7071.