Root Canal Treatment – Columbia, MO
Stop the Pain, Save Your Tooth
Here at Columbia Healthy Smiles, our dental team is always ready to help you preserve your natural teeth and keep them strong and healthy over the years. However, severe damage or decay that's allowed to reach the inner chambers of the tooth can lead to the necessity for tooth extraction. Thankfully, Dr. Batson and Dr. Abe offer a saving grace: root canal treatment in Columbia, MO. This treatment can completely revitalize the health and structure of a certain tooth and help patients from Columbia, Centralia, Ashland, Hallsville, Fulton, and beyond smile brighter.
Why Choose Columbia Healthy Smiles for Root Canal Treatment?
CBCT Scanner for Accurate Treatment Planning
Team That Focuses on Long-Term Care
Blankets and Other In-Office Comforts
Do I need root canal treatment?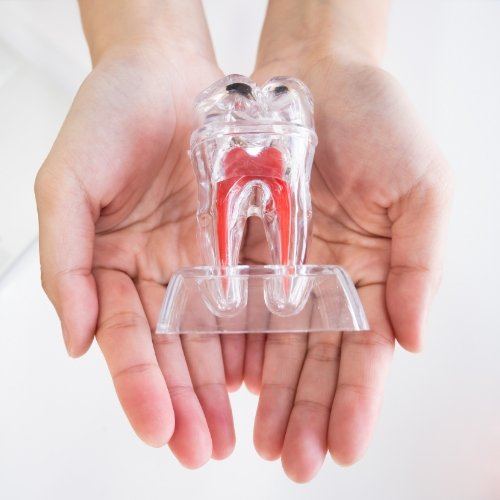 Common symptoms that indicate a significantly damaged tooth include:
Overly red or irritated gums
The strange change in color (usually a darkening) of a certain tooth
Increased sensitivity to changes in temperature
Discomfort or outright pain that occurs when chewing or applying pressure in any way to a tooth
The Root Canal Procedure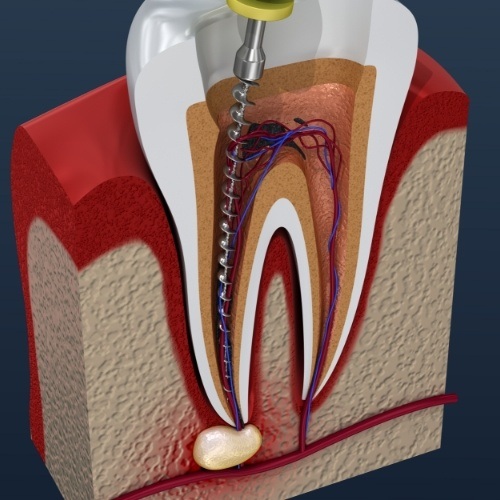 If our Columbia, MO dental team discovers that root canal therapy is necessary to preserve a tooth, we can quickly make plans to provide this smile-saving restorative dental treatment. The process is simple – Dr. Batson and Dr. Abe will carefully access the inside of the tooth to remove diseased pulp and bacteria. After replacing it with safe, biocompatible material, they'll then seal the area to minimize the chance of further infection. Finally, a custom dental crown will rejuvenate the tooth's structure.