BOTOX – Columbia, MO
Creating a More Youthful Look
Wrinkles are one of the most noticeable signs of aging, which is why so many people feel self-conscious about them. Over the years, each time you scrunch your face when you smell something bad, furrow your eyebrows when you're curious or confused, or squint to see something off in the distance, certain muscles become strained. When these muscles bunch-up, they create fine lines and wrinkles that are unappealing and can make you look older than you actually are. At Columbia Healthy Smiles, we offer BOTOX for our Columbia, MO dental patients to reverse these signs of aging and help you feel more confident in your appearance.
Why Choose Columbia Healthy Smiles for BOTOX?
Experienced Husband-and-Wife Dental Team
Homey, Comfortable Dental Office
Blankets and Other In-Office Comforts
What is BOTOX?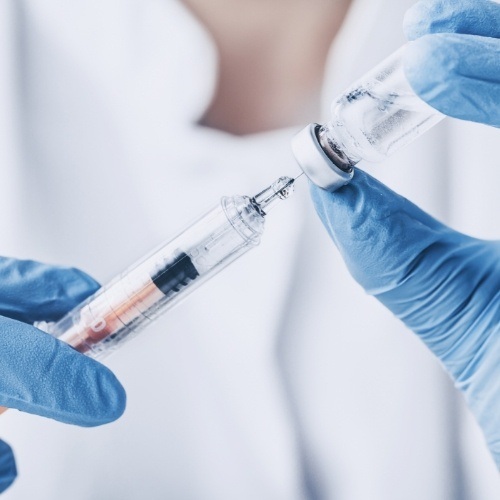 BOTOX is an injectable material that contains botulinum toxin, which is a special bacterium that targets overworked and bunched facial muscles and helps them relax. Drs. Batson and Abe can safely administer these to minimize lines and wrinkles in certain areas of the face and create a more youthful, smooth appearance.
The Benefits of BOTOX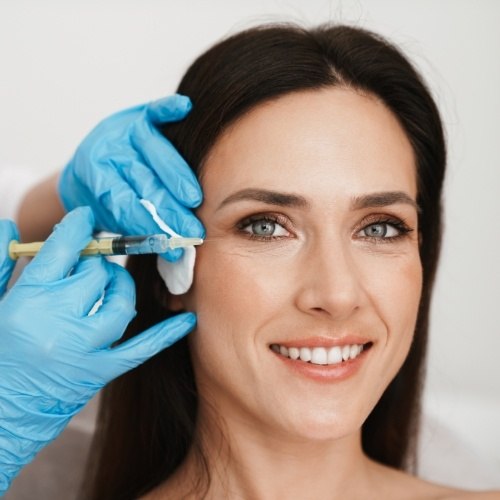 BOTOX is an amazing treatment that offers a wide variety of benefits. Some of these include:
Non-Invasive Facelift: BOTOX is often referred to as a "lunchtime facelift" because it's a fast, non-invasive way to minimize fine lines and wrinkles that make you look older than you actually are.
Lasting Results: Depending on how many times you've had BOTOX injections, your results could last anywhere from three to six months.
Subtle, Natural-Looking Results: Many people are concerned that their results will look unnatural, or it may be obvious that they've had "work done." When administered by a professional, the results are beautiful, subtle, and not obvious.
Painless: The syringes used to administer BOTOX are some of the smallest ones available. Many patients report that the actual injection only feels like a small pinch.
Immediate Results: The results will be visible within three to five days of your injections.
Cost-Effective Cosmetic Treatment: Because BOTOX injections aren't surgical or invasive, they're one of the most cost-effective ways to minimize facial lines and wrinkles.
Are You a Good Candidate for BOTOX?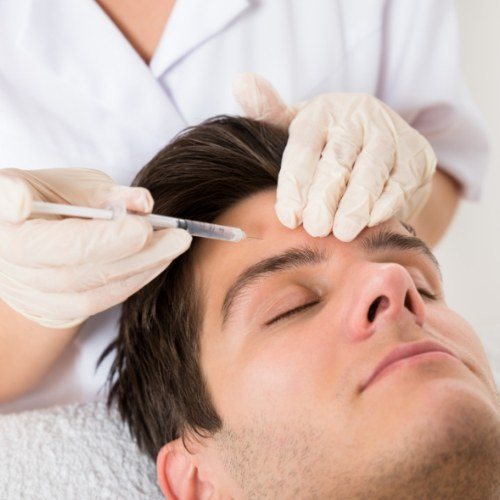 If you're unhappy with facial lines or wrinkles, you'll likely be a good candidate for BOTOX. Patients who are less likely to be good candidates are those who are pregnant or have a neuromuscular disease or skin disorder.
BOTOX can address several different types of wrinkles, including:
Crow's feet
Lines between eyebrows
Horizontal forehead lines
Cleft lip scars
Acne scarring
If you believe that BOTOX injections are the confidence-boosting cosmetic treatment that you've been looking for, call our dental office today to schedule a consultation and learn more!