Meet Our Compassionate Dental Team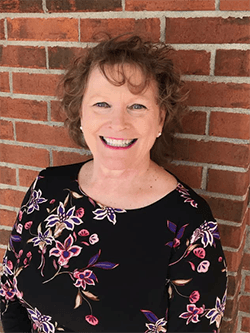 Carolyn, Patient Coordinator
Carolyn has been part of Columbia Healthy Smiles for over 40 years! After graduating from Glasgow High School, she attended dental assisting school in Kansas City. Today, she enjoys the rewarding environment of our office and loves working closely with each wonderful patient.
When she isn't busy at work, Carolyn's favorite hobbies include antiquing and playing around with her adorable Corgi.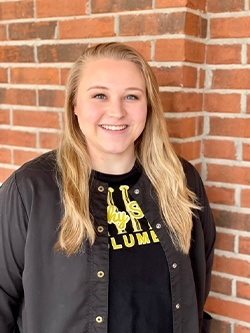 MacKenzie, Dental Assistant
MacKenzie has been with our team for more than two years now, and she loves being able to help patients overcome dental anxiety and have genuinely enjoyable visits! She actually grew up as a patient herself here at Columbia Healthy Smiles, and the team convinced her to pursue dentistry as a career. Now, she has the wonderful opportunity to work alongside them and help others in the process. She completed her Health Science Associates degree at Moberly Area Community College, followed by her dental assisting certificate at the State Technical College of Missouri. Today, she has her CDA and EFDA certifications.
MacKenzie's family consists of her mother Laurie, her father Patrick, and her older brother Connor. In her free time away from the office, she enjoys weightlifting and crafting!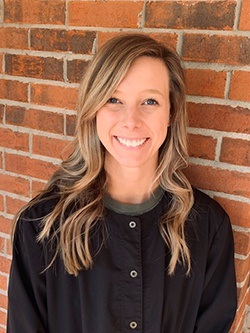 Macqueleigh, Dental Assistant
Macqueleigh is originally from New Bloomfield, and she's been working in the dental world for more than seven years now. She studied at the State Technical College of Missouri for her education. Today, she has Expanded Functions certifications and has also received advanced training in orthodontics and fixed/removable prosthodontics. For her, the best part of this job by far is meeting new people and helping them enjoy their smiles again!
Macqueleigh and her husband, James, have two young children together. Outside of working hours, you can typically find her camping on the Osage River, spending time with her kids, or shopping with her mom.
Becky, Patient Care Coordinator
Becky was born and raised right here in Missouri! She completed her studies at Hannibal-LaGrange University before entering the field of dentistry over seven years ago. When asked about her favorite part of her job, she shared that it's making patients feel comfortable and at ease while seeing the dentist.
In her free time, Becky enjoys soaking up every moment she can with her husband and two kiddos. She also enjoys working out, watching movies, and being outdoors!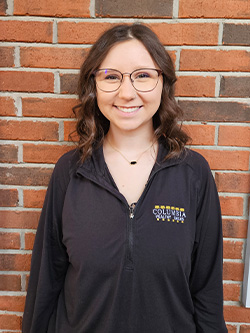 Shelby, Dental Assistant
A Missouri native, Shelby completed her studies at the State Technical College of Missouri before joining our team in 2021. In addition to being an Expanded Functions Dental Assistant, she has undergone additional training in nitrous oxide. When asked about her favorite part of her job, she shared that it is the amount of teamwork, laughter, and teaching each day!
Shelby comes from a big, loving family. In her free time, she enjoys relaxing and hanging out with her loved ones!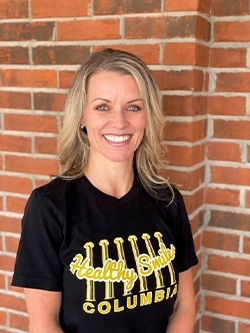 Jennifer, Dental Hygienist
For more than two decades now, Jennifer has spent her days helping her patients improve their oral and overall health. All these years later, it continues to be her favorite aspect of her job! She attended Florissant Valley Community College before completing her studies at Forest Park Community College.
Originally from St. Louis, Jennifer is married and has three children. She loves watching her kids play sports, being active, and spending time with friends and family. One thing you may not know about her is that she has run two full marathons!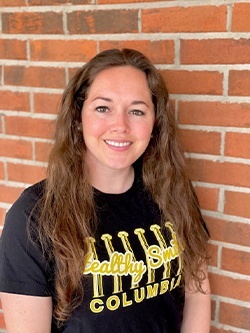 Cybill, Dental Hygienist
Cybill was born and raised right here in Missouri! She attended State Fair Community College before undergoing additional training in local anesthesia and nitrous oxide. When asked about her favorite part of her job, she shared that it is building trust and relationships with each of her patients.
When she isn't at our office, you can most likely find her spending time with her husband and two sons. Outside of dentistry, her interests include family vacations, watching her boys' activities, and game nights!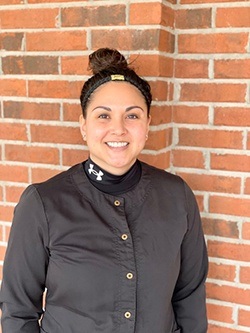 Sarah, Dental Hygienist
Sarah loves coming into work each day to build rapport with our patients, help them build confidence in their smiles, and educate them on the importance of oral health. Although she is originally from Oshkosh, WI, she moved around a lot growing up. She ended up completing her studies at Missouri Southern State University, and she has nearly a decade of experience in the dental field now!
Sarah is happily married to her spouse (who is currently in dental school!) and is a mother to their son, Kyler. Some of her favorite things to do outside the office are travel, visit family in Wisconsin, and kayak on the Niangua River.