Dental Checkups & Teeth Cleanings – Columbia, MO
Ready for Your Next Dental Visit?
Even dental patients who practice exceptional oral hygiene at home can still fall victim to damage and chronic issues. That's why regular appointments with a trusted dental team are vital for people of all ages. At Columbia Healthy Smiles, Dr. Batson and Dr. Abe strongly recommend coming to at least two evaluations and oral cleanings a year, or one every six months. During this time, our dentistry team will form a complete picture of your smile, taking note of problematic areas and recommending personalized treatment options. You'll always experience the compassionate, dedicated care you deserve when you visit us for dental checkups and teeth cleanings at our Columbia, MO dental office location.
Why Choose Columbia Healthy Smiles for Dental Checkups & Teeth Cleanings?
Experienced, Friendly Dentists
Safer Digital X-Rays for Enhanced Imaging Blankets and Other
In-Office Comforts
In-Depth Dental Evaluations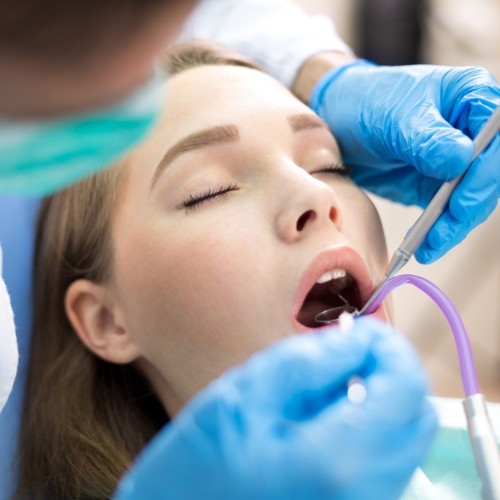 Before any dental treatment can begin, our team needs to know the full story behind your unique smile and level of oral health. We accomplish this by carefully inspecting every aspect of your mouth, including the teeth, gums, and bite. A full set of digital X-rays will help us view the structures that can't be fully experienced with the naked eye, and we will also take intraoral photos with a specialized camera to show patients what we can see inside the mouth. Adults will also need to undergo an oral cancer screening. Once we're aware of your condition and have located any areas for concern, Dr. Batson and Dr. Abe can work with you to create a personalized treatment plan that will meet your needs and restore your smile to its full health and vitality here in Columbia, MO.
Refreshing Dental Hygiene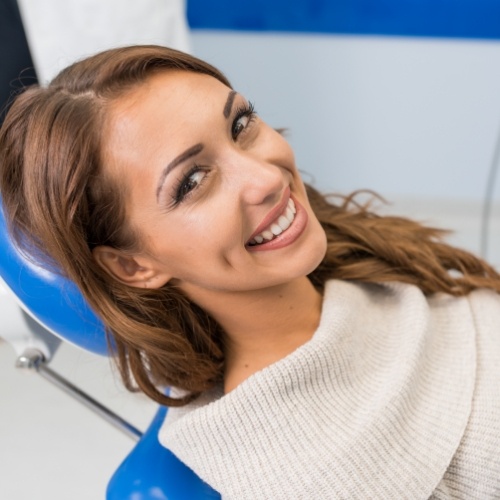 Once your dental checkup is finished, you'll then return to Columbia Healthy Smiles for a second appointment, which will include any recommended treatment and an in-depth cleaning with one of our hygienists. Over time, plaque is constantly forming on your teeth, and if left untouched for too long, it can harden into deposits known as tartar. Only a trained hygienist can expertly remove these deposits and leave your smile feeling polished and refreshed.