Advanced Dental Services & Technology – Columbia, MO
Innovations That Will Help You Smile
Although Columbia Healthy Smiles has been in the community for more than 40 years, we've always stayed current with the latest innovations in dental technology throughout the years. By bringing the best devices back to our dental office, we can deliver the highest quality of care to our dental patients, which means your dental experience can be even better! If you have questions about any of our advanced dental services and technology, don't hesitate to ask during your next appointment or contact our dentistry team!
CBCT Scanner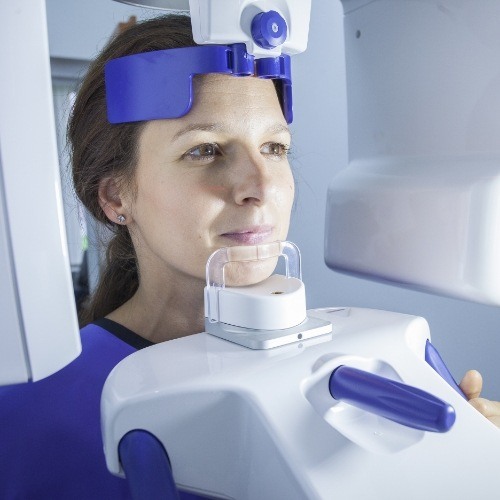 When it comes to getting the full picture of your oral cavity, no other technology compares to a cone beam CT scanner, also known as a CBCT imaging system. The brand we use is called Vatech Green 2 CBCT. Unlike X-rays, which only capture the jawbone and teeth, a CBCT scan reveals much more detail. Blood vessels, nerve endings, and other information are shown in this 3D image, which enables us to plan complex procedures like dental implant placement with much more precision and success. With a CBCT scanner, we can avoid certain complications, helping you recover more quickly and enjoy your new smile!
CEREC Same-Day Dental Crowns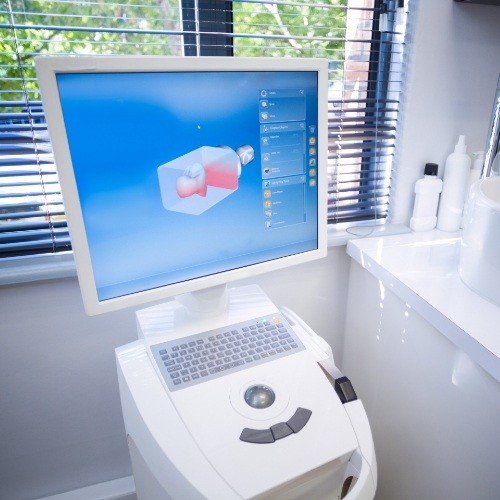 It can be a hassle waiting weeks for the dental lab to fabricate your custom crown or bridge. Fortunately, we can produce certain restorations right here in our Columbia dental office. Using special chairside software, we can design your restoration and then mill it all in the same appointment. Not only does this allow for faster and more convenient treatment for you, but this CEREC technology gives us the ability to make any quick adjustments in the dental office as needed so you have the perfect fit for your smile.
Digital Scanner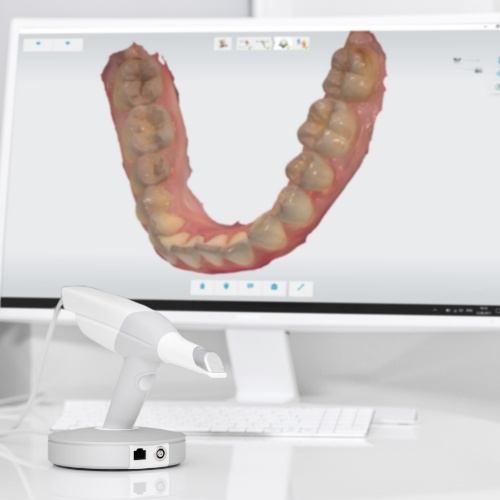 Traditionally, to get any restoration or oral appliance, impressions were taken with a putty-like substance. Then, a physical model of upper and lower teeth was created so that the product could be customized for the patient's unique mouth. This process can be uncomfortable, as the putty often makes patients gag, and the impressions sometimes turned out to be inaccurate if the patient moved at all. Here we utilize a digital impression scanner. The small device fits easily within your mouth without discomfort and gathers all the necessary information to create accurate restorations or oral appliances specifically for you.