Dental Implants – Columbia, MO
Strong, Beautiful Replacement Teeth That Last
If you're missing one or more teeth, it's important to have a replacement made as soon as possible – not just for your self-confidence, but also for your oral health and overall quality of life. At Columbia Healthy Smiles, we strongly recommend dental implants as the ideal tooth replacement for most dentistry patients. Not only do dental implants improve the health of your smile in a way that no other dental treatment can, but they also look and feel incredibly lifelike. Dr. Philip Batson, Dr. Elizabeth Abe, and the rest of our dentistry team can give you a reason to smile with dental implants in Columbia, MO. Reach out to us today to get started!
Why Choose Columbia Healthy Smiles for Dental Implants?
Partnered with Local Dental Implant Specialists
High-Quality, Long-Lasting Dental Restorations
Focused on Long-Term Care for Dental Patients
What Are Dental Implants?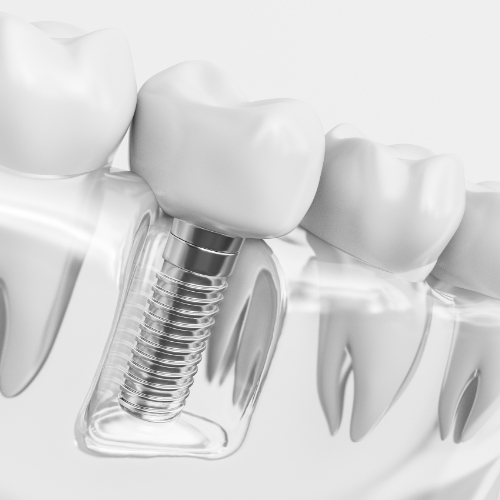 There are two parts to a natural tooth: the crown that you see above the gumline, and the root that is hidden underneath it. Most tooth replacements, including dentures and dental bridges, only recreate the crowns of missing teeth because they sit on top of the gums. Dental implants, on the other hand, go one step further by also bringing back the supportive root structure.
A dental implant refers to a small cylinder-shaped post that is made of biocompatible materials, usually titanium or zirconia. This post is surgically placed in the jaw, where it merges with the bone tissue and essentially becomes the root of your new teeth. A metal attachment, called an abutment, is secured on top of the implant, which allows our team to attach a custom dental crown, bridge, or denture. Because of the comprehensive structure that dental implants provide, you end up with strong, beautiful replacement teeth that last.
The Dental Implant Process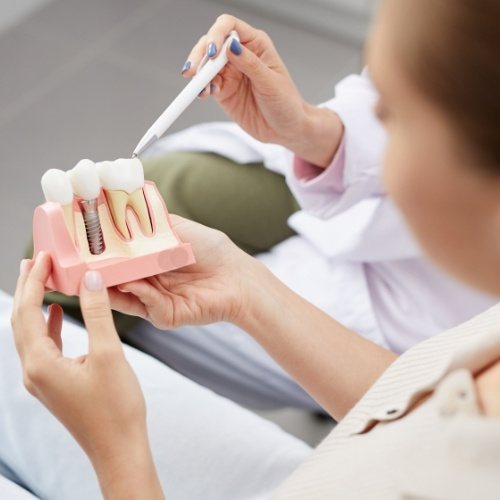 Once we've decided that dental implants are right for you, we'll take care of any preliminary procedures, such as bone grafting, that might be necessary to ensure the success of your new teeth. After your treatment has been fully planned out, we'll refer you to a trusted oral surgeon in the area. That way, you can rest easy knowing that your procedure will be handled by a true expert. It will take about four to six months for the implants to fuse with your jaw, after which we can attach your abutment. A few weeks later, you'll return to our dental office to have your lifelike restoration placed on top, completing your smile.
Benefits of Dental Implants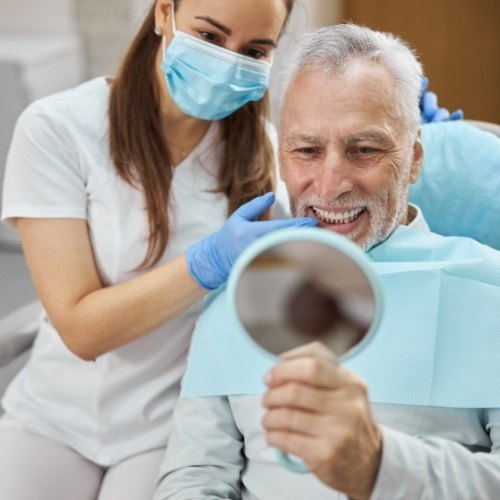 Dental implants offer several benefits over other methods of tooth replacement. Because they replace the entire tooth structure rather than only focusing on the crown, dental implants provide more stability to support a balanced, nutritious diet and make it easier to speak clearly. Dental implants also stabilize the jawbone to promote better oral and overall health for a lifetime to come. Plus, they look, feel, and function more like your natural teeth than any other replacement option. Keep reading to learn more about the benefits you can enjoy with dental implants!
Day-to-Day Benefits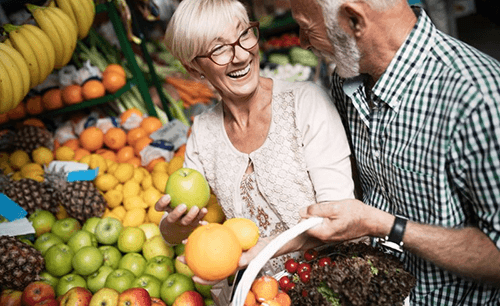 Simplified maintenance: Unlike dentures, which have to be removed to clean and maintain them, dental implants will simply require normal oral hygiene habits. This means you can brush, floss, and rinse them with a mouthwash like with natural pearly whites, along with biannual checkups and cleanings with your dentist to keep them healthy.
Munch on your favorite foods: Dental implants help you regain 80% or more of your natural biting power, allowing you to expand your dietary choices and promote better oral and overall health.
More youthful appearance: By stimulating the jawbone, your dental implants can help improve the strength of your facial structure, allowing you to preserve a more youthful look.
Boost in confidence: Since you won't have to worry about your new teeth moving out of place, you can feel free to show off your pearly whites when eating, talking, and smiling.
Health Benefits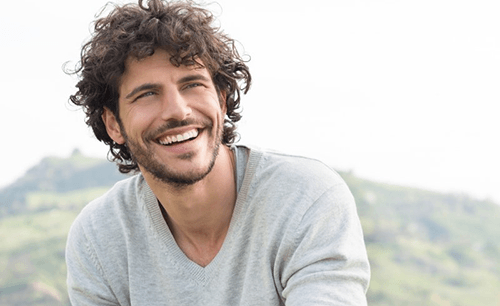 Independence from other natural teeth: While partial dentures and bridges utilize nearby healthy teeth to close any gaps in your smile, dental implants will be directly anchored to your jawbone. This means you won't have to risk further complications to any remaining teeth.
Jawbone deterioration prevention: Since dental implants serve as new tooth roots, your jawbone will have the necessary stimulation to maintain its strength and structure in the long run.
Long-Term Benefits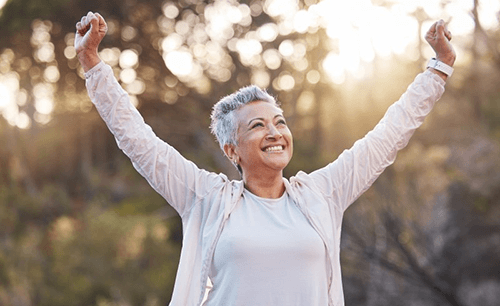 Save thousands of dollars: Dental implants can last a long time, meaning you can save a substantial amount of money over the years compared to traditional restorations, like dentures and bridges. They won't require replacements as often, so you can end up saving hundreds or thousands.
Long-lasting solution: Not only are dental implants incredibly successful (with a success rate of 95% or more even 10 years after being placed), but they also last much longer than traditional restorations. Whereas dentures and bridges will need to be replaced every several years, dental implants can last a lifetime with proper care!
Who Dental Implants Can Help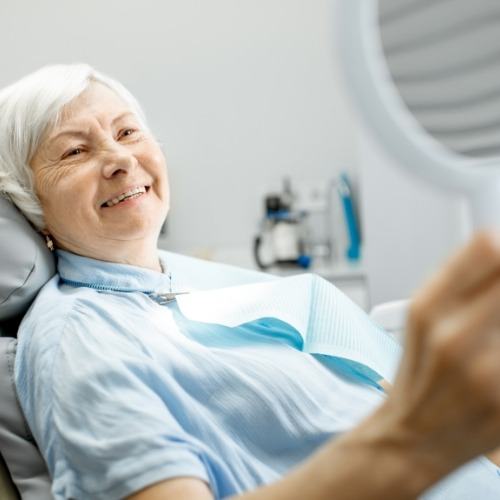 We can use dental implants to restore one tooth, multiple teeth, or even your entire smile. The types of restorations and number of implants used will directly depend on how many teeth you're missing. Learn more about these restoration options below:
Missing One Tooth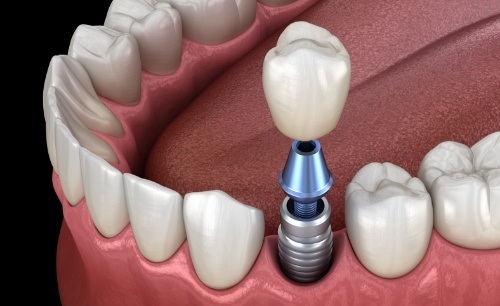 If you're missing just one tooth, we may recommend an implant-supported crown. Once a specialist places your single implant, we can create a custom-made dental crown that seamlessly blends into your natural smile.
Missing Multiple Teeth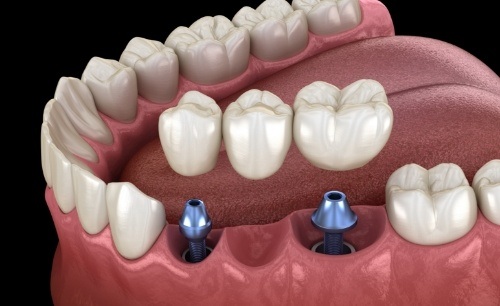 Are you missing multiple teeth consecutively? If so, we may recommend an implant bridge. One implant on either side of the gap in your smile can support a personalized prosthetic. This solution allows us to replace multiple teeth at the same time!
Missing All Teeth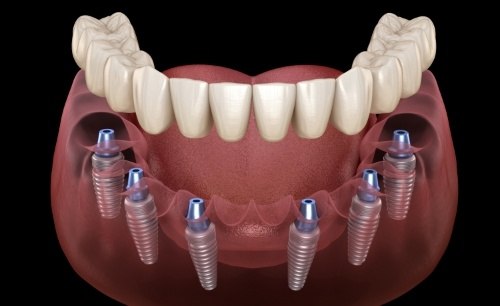 For a patient missing all or most of their natural smile, implant dentures are often the perfect solution. Once the implant specialist has placed an average of four to eight dental implants in your jaw, we can mount a denture to restore an entire row of teeth. The best part is that your denture is sturdy and stable, allowing you to eat, speak, and smile with ease.
Understanding the Cost of Dental Implants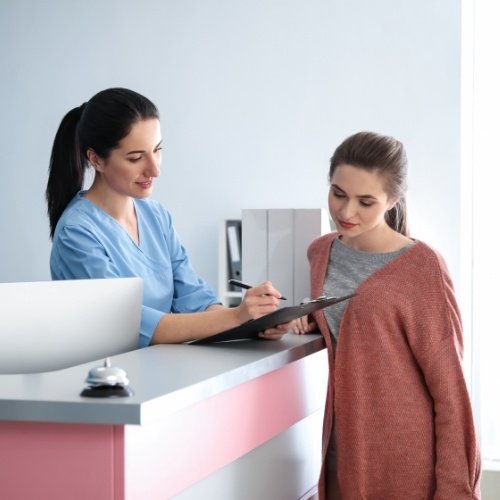 The total cost of a dental implant procedure depends on a few factors, including how many teeth you are missing and how healthy your jaw is. Many patients must have a preliminary bone grafting procedure performed first, which increases the volume of the bone and adds to the overall cost of the treatment. The only way to know for sure how much your dental implants will cost is to visit our dental office. One of our experts will carefully examine your smile and the condition of your overall oral health before developing your personalized treatment plan that includes pricing information.
The Cost of Preparatory Treatments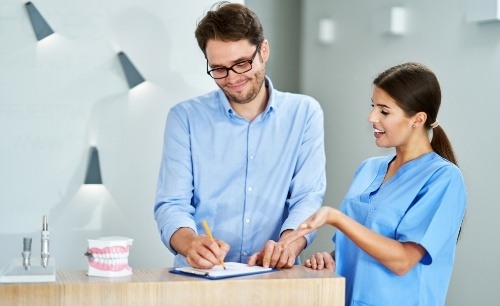 Before we can get started with a dental implant tooth replacement plan, we may need to perform some preparatory services to ensure you achieve successful implant placement. First, we'll review your oral and overall health history, including medications, past surgical experiences, and any adverse reactions to anesthesia. If you're currently struggling with any oral health issues, like gum disease, we'll start by partnering with you to achieve optimal oral health. In addition to improving oral health before treatment, we may also need to place a bone or gum tissue graft to ensure there is adequate supportive structure to anchor your dental implants.
The Cost of Dental Implant Posts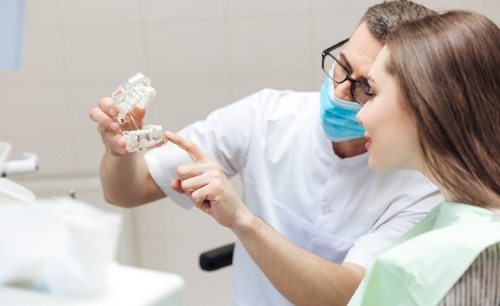 The costs of dental implants and their surgical placement will likely be the largest element impacting the costs of your tooth replacement plan. The cost of dental implants will vary dramatically based on the size of the implants, the materials they're crafted from, and the manufacturer who makes the dental implants. After the first dental implant post, many manufacturers offer a discount for additional implants, minimizing the overall cost of more advanced dental implant tooth replacement plans.
The Cost of Abutments & Dental Implant Restorations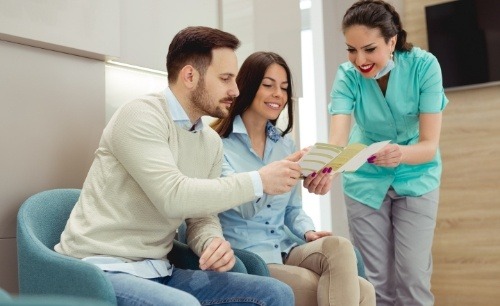 After the dental implants are placed, you will need to wait a few months for them to fuse with the supportive structures. Once the implant is firmly in place, we attach abutments. These attachment pieces will firmly anchor the replacement tooth to the dental implant. We'll design your replacement crown, bridge, or denture to fit over the top of these abutments. The number of abutment posts and the types of replacement teeth will both impact the cost of your overall treatment plan.
Other Factors to Consider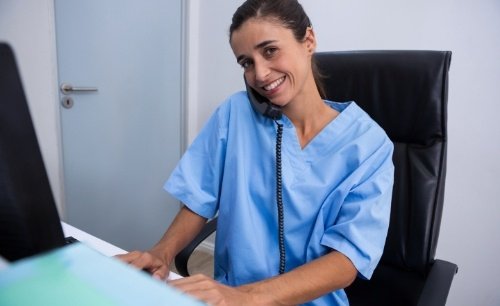 In addition to the above, there are a few other factors that can impact your dental implant tooth replacement plan, including:
The number of missing teeth and their position within the smile line.
The materials used to craft the implant posts and replacement teeth.
The use of dental sedation during surgical procedures to ensure comfort.
The availability of dental insurance benefits.
Dental Implant Frequently Asked Questions
Dental implants are without a doubt the best option for replacing missing teeth. If you have questions about this tooth replacement option, find the answers below in our handy FAQ! Don't hesitate to contact us if doubts remain when you are finished. We are always happy to talk to our patients about our quality restorative, general, and cosmetic dentistry services.
What are dental implants made of?
Most dental implants are made of titanium, a biocompatible material that promotes the growth of bone tissue to help the implants grow together with the jaw. Patients with a metal allergy or sensitivity may be able to benefit from ceramic/zirconia dental implants.
How are dental implants placed?
Dental implant placement is an oral surgery that takes place under local anesthesia, which numbs the jaw. More complex cases may be completed under general anesthesia. The gum is opened, and the implant post is placed precisely in the space where the missing tooth's root structure was.
Am I eligible for dental implants?
If your tooth loss is recent and you are in good oral and overall health, you may indeed be a good candidate for dental implants. Schedule a consultation with our dental office to discuss your eligibility in more detail.
Where can I learn more about dental implants?
To learn more about dental implants, including how much yours might cost and whether or not you are a candidate, do not hesitate to contact Columbia Healthy Smiles! We look forward to discussing your tooth replacement options -- to help you enjoy all the benefits of a healthy, complete smile once again!