Emergency Dentist – Columbia, MO
Your Home for Urgent Dental Care
If you or a loved one are suffering from a severe dental injury or toothache pain, don't hesitate to contact Columbia Healthy Smiles right away to schedule an emergency dentistry appointment. In most cases, we should be able to see you on the same day as your initial call, and in the meantime, we can provide instructions for how to effectively manage your situation until you reach us. Our dental team and trusted emergency dentist here in Columbia, MO are dedicated to always treating dental patients with focus, compassion, and personalized attention. We also welcome emergency dentistry patients from Ashland, Centralia, Fulton, Hallsville, and beyond. Let us know right away if you need assistance! It's always best to get to work repairing damaged smiles right away.
Why Choose Columbia Healthy Smiles for Emergency Dentistry?
Same-Day Appointments Available
Advanced Dental Technology
Focused on Long-Term Care
How We Treat Dental Emergencies

We'll make arrangements to see you as soon as possible (ideally on the same day) whenever you call for emergency care. Our team will perform a thorough examination of the teeth, gums, and other relevant dental structures to narrow down the problem. Once we understand your situation, we'll tell you what treatments are available, how long you can expect them to take, and what the estimated costs are. Once you've agreed on a treatment plan, all that's left is to carry it out.
The Most Common Dental Emergencies
What constitutes an emergency? Many patients hesitate to reach out to us when they experience decay, damage, or toothaches because they don't feel completely confident they need emergency dental care. However, whether or not we end up recommending you come to see us immediately, it's always best to get started repairing dental damage before it has time to spread or worsen. The following are some of the most common cases your Columbia emergency dentist, Dr. Philip Batson, would consider urgent:
Understanding the Cost of Dental Emergencies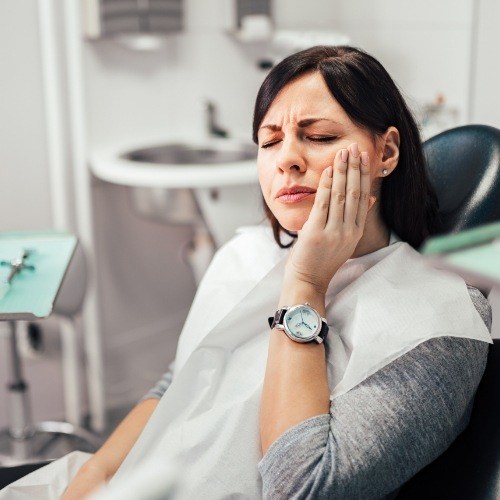 Our biggest concern during a dental emergency is to stop your pain and protect your oral health. We will let you know how much you can expect to pay for any given treatment, and we'll make sure that you understand exactly why certain services are being recommended for your smile. Our team is more than happy to help you find ways to fit the cost of emergency care into your budget, such as maximizing your insurance benefits.
Keys to Preventing Dental Emergencies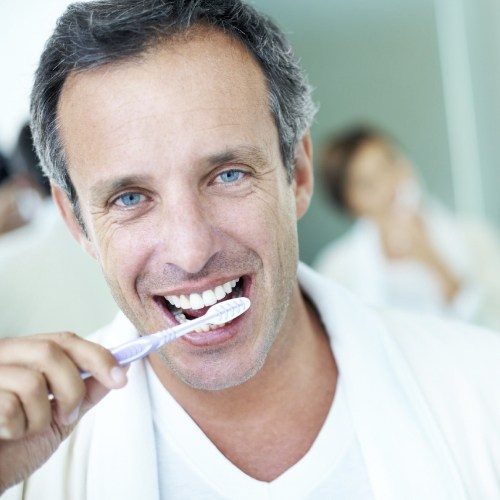 We focus our patients' personalized dental care plans on prevention. While you may not be able to plan for or avoid dental emergencies, there are some changes you can make to reduce your risk for an emergency, including:
Brush teeth at least two minutes at a time at least twice a day, using a soft-bristled toothbrush.
Floss teeth at least once each day.
Visit our dental office twice a year for dental checkups and teeth cleanings.
Do not use teeth as tools to open packages or crack nuts.
Do not eat ice, bite nails, or chew on other hard objects.
Wear sportsguards as directed to protect your smile during athletic events and practices.
Wear mouthguards at nighttime to protect teeth from grinding and clenching during sleep.
Caring for Your Smile at Home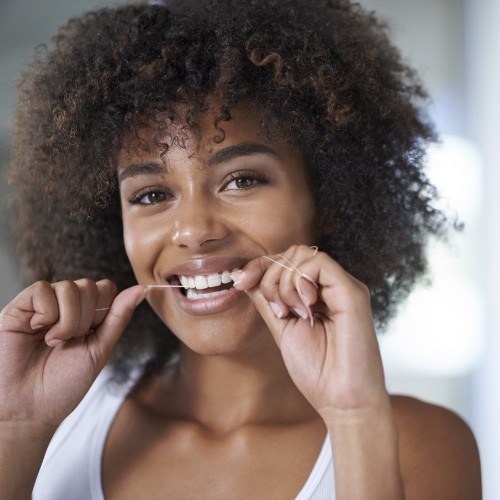 When you call our dental office for dental care, we'll walk you through first aid and pain management steps over the phone. However, some basics to keep in mind during a dental emergency include:
Use cool water to gently rinse out the mouth or clean off knocked-out teeth or parts of teeth. Do not scrub or brush damaged tissue or use oral hygiene products unless directly instructed to do so.
Use floss to remove objects stuck between teeth. Do not use sharp or pointed items as this may damage soft tissue.
Take over-the-counter pain relievers as directed for discomfort or sensitivity, but do not place an aspirin directly onto the tooth.
Apply pressure with a gauze or clean cloth to slow bleeding.
Use an ice pack or cold compress to slow bleeding, reduce swelling, and relieve pain.
Replace a knocked-out tooth or dental restoration in the socket it came from whenever possible. If you're unable to replace the tooth or restoration, store it in a container of milk until you reach the dental office.