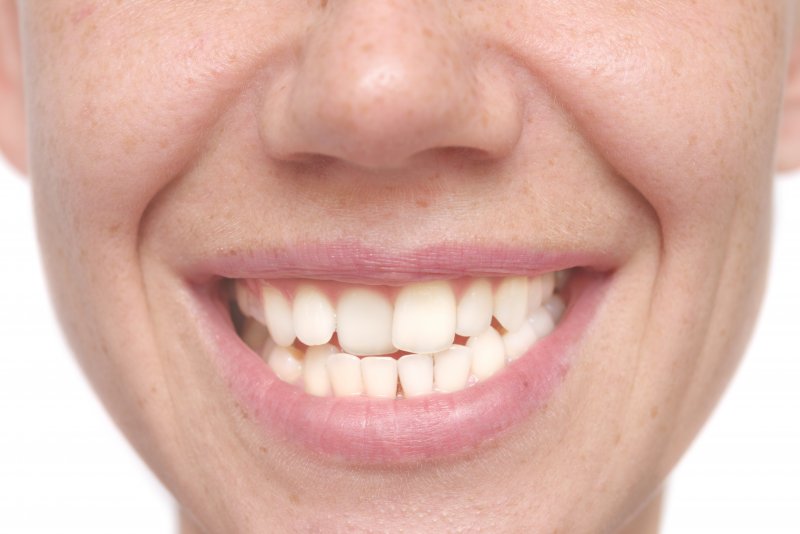 When it comes to oral health, you may think you only need to clean your teeth. Namely, you just have to brush them twice daily, floss between them once daily, and rinse them with mouthwash. In truth, though, you must also keep your pearly whites aligned. Therefore, you'll want to deal with any shifting teeth in your mouth. Your dentist in Columbia, fortunately, can help you do exactly that. Read on to learn common causes of teeth shifting and dental treatments that can fix the issue.
What Causes Shifting Teeth?
The causes of shifting teeth are usually natural rather than due to injuries. They include the following:
Natural Aging
As you get older, your jaw muscles and ligaments will slowly but surely weaken. Sometimes, that process can loosen your teeth and shift your bite.
Age-related facial changes affect your smile too. Lips contract over the years, creating pressure on the exterior of your bite that pushes teeth inward.
Bone Loss
The mineral content in bones tends to decrease over time. When that happens, your bones' density begins to change — including that of your jawbone. The result is that your jaw's connection to your teeth can weaken, causing the latter to move.
Teeth Grinding
Bruxism, or teeth grinding, does more than just wear teeth down with force. At times, it also moves them. Since this habit is often unconscious, though, many don't recognize its role in bite shifts. Bruxism also makes things worse by causing enamel reduction and changes to your teeth's shape.
Gum Disease
Gum disease is an infection of the pink tissue surrounding your teeth. Because it can lead to gum recession and bone loss, it sometimes triggers tooth movement. This effect usually occurs when the infection spreads to surrounding body tissue.
What Can My Dentist Use to Correct Them?
A dentist could treat your shifting teeth if you come in for a visit. In particular, they'd likely suggest services like:
Invisalign – Using micromovements, Invisalign trays can move teeth back into their aligned positions. All you'd have to do is wear them for twenty-hours daily for about a year or so.
Porcelain Veneers – If you're more concerned about your smile's look than its alignment, veneers may be the way to go. Besides hiding flaws like tooth chips, stains, and fractures, the porcelain layers are also helpful for concealing shifted teeth.
You don't have to let shifting teeth hold you back in life. Instead, talk to your dentist in Columbia about procedures that'd get your smile back on track.
About the Practice
Columbia Healthy Smiles is based in Columbia, MO, and it has helped its community for over forty years. As led by Dr. Philip Batson, the practice continues that legacy with preventive, cosmetic, and restorative dentistry, including emergency dental procedures. It's also a certified provider of Invisalign clear aligners that straighten smiles. For more information or to book an appointment, you can reach them on their website or by phone at (573)-875-7071.