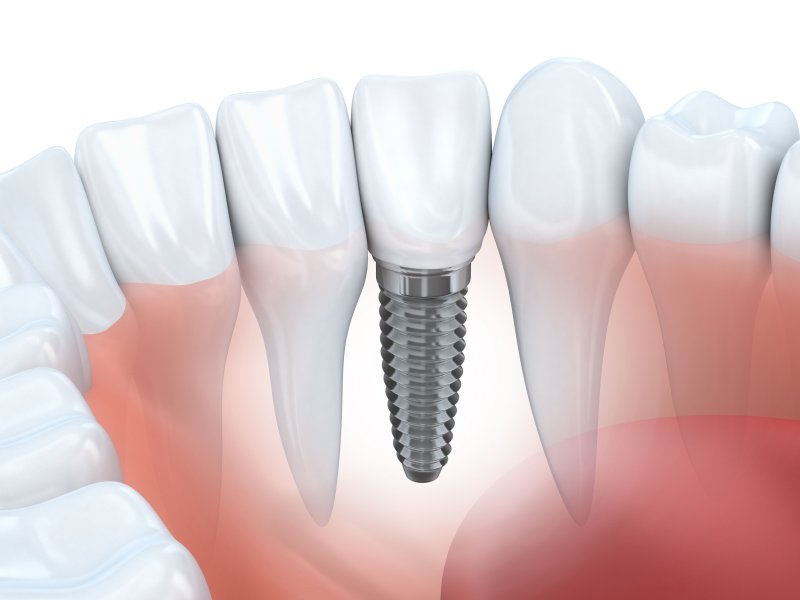 Besides the fact that they replace teeth, you might not know much about dental implants in Columbia. After all, perhaps you've only recently suffered tooth loss and haven't needed treatment before now. In that case, you'd be understandably ignorant of how implants stand out from alternative options. Luckily, your local dentist is here to give you a short rundown of the prosthetics' offerings. Read on to learn four lesser-known truths related to these artificial teeth!
They're Stain-Resistant & Cavity-Proof!
For starters, dental implants have advantages over natural teeth.
First, they're stain-resistant. Implants' porcelain exteriors are less likely to pick up tannins from foods and drinks. As a result, they can stay whiter longer than regular teeth.
Secondly, implants are pretty much decay and cavity-proof. They don't use erodible enamel, nor any dentin or nerves that can be damaged or infected. It's still essential to clean implants, though, so they don't spread germs to your other teeth. Otherwise, you might get a tooth or gum infection.
They're Highly Successful!
Dental implants have a reputation for being successful in the long term. In fact, their success rate is ninety-five percent! You can thus expect your artificial teeth to last for a while. The average implant lifespan is fifteen to twenty years, but some can last over thirty years with quality care.
Furthermore, implants work better than dentures. The latter option only restores thirty percent of your chewing power, while the former restores up to seventy percent. In other words, a dental implant lets you bite into foods without slipping or falling prosthetics.
They Can Be Relatively Inexpensive
Given their materials and placement needs, it's easy to imagine that implants are always expensive. As it turns out, however, that isn't quite the case.
You see, trying to salvage a damaged or decayed tooth can get pretty pricey. The process often involves fillings, root canals, and dental crowns. Taken together, such services cost more than what'd you pay for an implant.
On the other hand, dental implants need little upkeep. So long as you care for them like natural teeth, their lifespan will be long. For that reason, many patients consider them a good investment.
It also helps that many dentists allow various payment options. Most would let you use a credit card, and some even offer affordable financing through services like CareCredit.
As you can see, dental implants in Columbia are a great way to restore your smile. That said, talk to your local dentist about whether they could work for you.
About the Practice
Columbia Healthy Smiles is based in Columbia, MO. As led by Dr. Philip Batson, the practice seeks to provide quality oral healthcare to Missouri citizens. To that end, its staff offers preventive, cosmetic, and restorative dentistry, including emergency dental procedures. The team is also a qualified provider of Invisalign clear aligners and BOTOX face injections. For more information or to book an appointment, you can reach them on their website or by phone at (573)-875-7071.