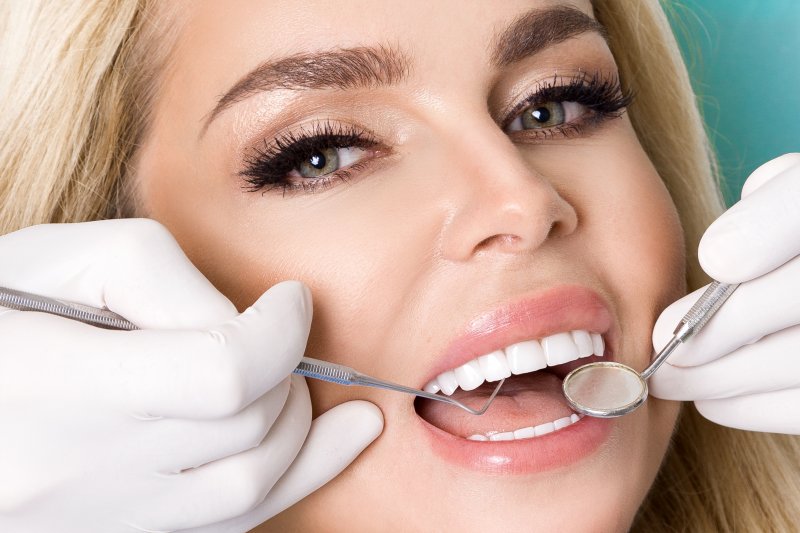 Are you ready for a smile makeover? You may be considering cosmetic dentistry. If you're looking for a solution to correct several aesthetic flaws all at once, porcelain veneers may be the treatment for you! It's a popular procedure that can restore your teeth to full functionality so you can beam with confidence once again. Read along to learn six benefits porcelain veneers offer to help you determine if it's the best choice for your needs.
Keep a Natural-Looking Smile
With porcelain veneers, you don't have to worry about your results looking fake or overdone. They're custom-made to look and feel natural in your mouth! Your dentist will color-match the veneers to your tooth's enamel and sculpt them to guarantee a perfect fit. Once they're on, they will blend in seamlessly with your teeth—no one will even notice you've had cosmetic work done!
It's a Minimally Invasive Procedure
Most people suffer from dental anxiety because they're nervous about dental work. Luckily, there's nothing to fear when it comes to porcelain veneers. This procedure is much less invasive than other dental restoration options offered. In fact, most patients require little to no anesthesia for this treatment! Your dentist will place each veneer overlay on the front surface of the treated teeth using special cement. If sedation isn't used, you will be able to drive yourself home following the appointment.
Quick Fix for Dental Issues
Porcelain veneers are a quick, effective solution for several cosmetic issues, such as:
Deep-set staining that does not respond to teeth whitening
Chipped, broken, or misshapen teeth
Gaps in your smile
Crooked or overlapping teeth
Long-Lasting
Your new pearly whites can last up to 15-20 years with routine dental visits and a good oral hygiene routine. They even resist staining and decaying better than real teeth since the veneers are non-porous (unlike your natural tooth's enamel).
Low Maintenance
Porcelain veneers are designed to look, act, and feel like your natural teeth, which means they don't require special care outside your regular dental hygiene routine. All you have to do is brush your teeth twice a day and floss daily—that's it! You may even forget you have them after some time. Scheduling regular cleanings and checkups with your dentist will ensure they're in good shape.
Smile with Confidence
Sporting a beautiful set of teeth can improve most people's quality of life. Porcelain veneers can boost your self-esteem by giving you a polished smile. Studies show that a perfect grin can open many doors to opportunities for a better, more fulfilling life. The days of feeling self-conscious will be far behind you. Instead, you'll be radiating with confidence!
Restore your smile with porcelain veneers and get ready to reap the benefits. Consult with your cosmetic dentist to start your journey towards a long-lasting, healthy, natural-looking grin that you'll never stop showing off!
About the Practice
Our team at Columbia Healthy Smiles goes above and beyond for every patient. It's our ultimate duty to provide comprehensive, personalized, top-tier dental services that keep smiles of all stages of life happy. We offer porcelain veneers to help you feel 100% confident during every professional or social interaction. To learn more about this cosmetic treatment, schedule an appointment with one of our dentists via our website or call (573) 875-7071.