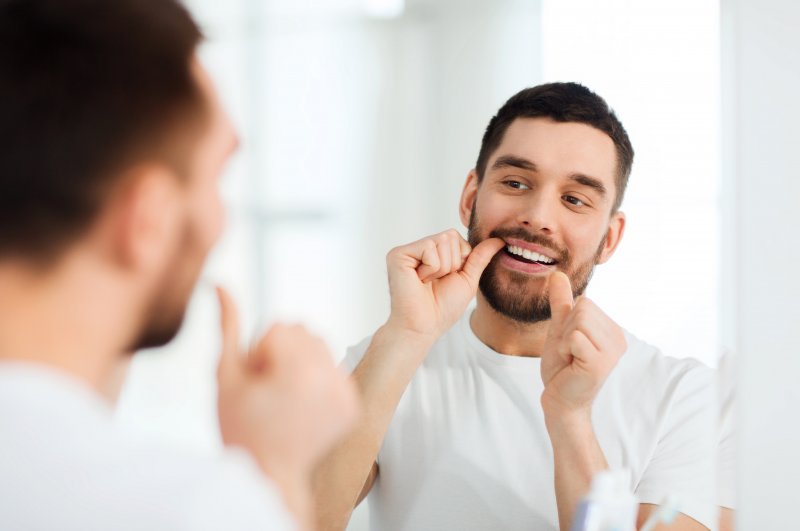 Your dentist may ask about your flossing habits during every routine checkup. Are you guilty of saying it's a part of your daily oral hygiene regimen, even though it's not? Many people skip this essential step because they want to save those few extra minutes or simply because they hate the feeling. However, solely brushing your teeth isn't enough to maintain a healthy smile. Read along to learn how flossing is important and why it should be a part of your everyday routine.
Removes Excess Plaque
Food can easily get stuck in the nooks and crannies of your mouth, creating a breeding ground for bacteria to build up. The sticky, harsh bacteria eventually turn into plaque. If it's not removed within a few hours of eating, the plaque will harden and may require professional cleaning to remove. Flossing helps get into these tight spaces and remove 80% of plaque, preventing dental problems such as swollen gums, tooth decay, cavities, and gum disease.
Your Gums Will Stop Bleeding
Plaque and bacteria buildup can irritate the gum tissue if not removed properly, leading to gingivitis. This periodontal disease causes red, swollen gums to bleed easily. Some people avoid flossing because it makes their gums bleed. However, that's an indication that they need to floss more. Regularly flossing will reduce inflammation and stop your gums from bleeding.
Helps Prevent Cavities
Bacteria between your teeth can also destroy your enamel, causing a cavity. Flossing helps clean out the unwanted buildup from those hard-to-reach areas, preventing the development of cavities. Additionally, removing plaque and excess food will help your smile look brighter!
Lowers Your Risk of Gum Disease
Flossing every day is a critical practice for everyone. However, it's especially important for pregnant women because gum disease has been linked to prematurity and low birth weight. Keeping the gums healthy will help prevent any complications from arising during birth.
Improves Your Overall Health
While it may not seem obvious, oral health has a direct impact on your body's overall health. Severe health conditions such as heart disease, stroke, diabetes, and even respiratory disease, have all been linked to gum issues. Incorporating floss into your daily routine will minimize your risk of developing these conditions. Flossing will keep the harmful bacteria in your mouth under control, preventing it from spreading to the rest of your body, ensuring your mouth and body are kept happy and healthy.
Flossing may seem like a harmless step to skip because it only takes a couple of minutes out of your day. However, using that extra time to care for your gums will have huge benefits on your long-term health!
About the Practice
Our team at Columbia Healthy Smiles goes above and beyond to provide personalized, world-class, comprehensive dental services that keep smiles of all ages and stages of life healthy. We offer a list of treatments ranging from preventive dentistry to cosmetic care to emergency dentistry. We are strong believers that preventive care combined with a good oral hygiene routine can help you enjoy a problem-free smile for as long as possible. To schedule a checkup or cleaning, visit our website or call (573) 875-7071.