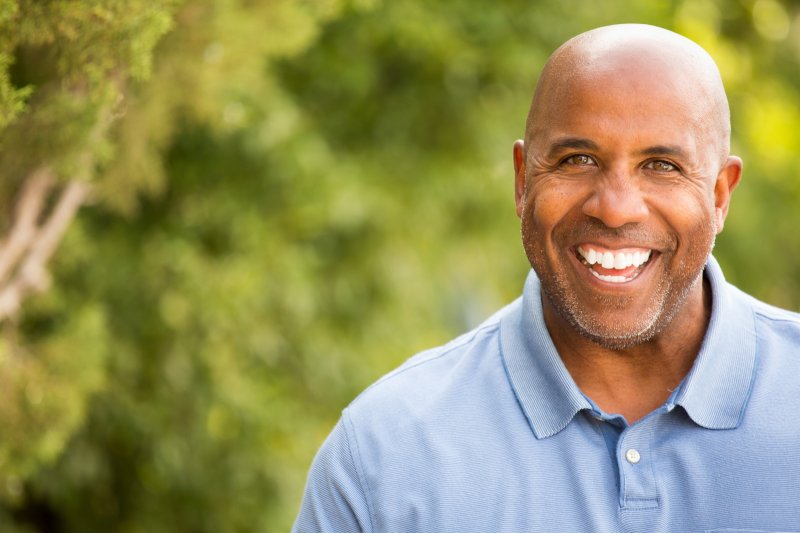 Living with one or more missing teeth can present a host of challenges. For starters, it can make the basic task of chewing food difficult. Additionally, it can make it harder to pronounce words. In times past, the only option for replacing any missing teeth was to either receive a dental bridge or a set of dentures. Thankfully, there is now a more effective option: the placement of dental implants. What makes it a better route to take, and how long should you expect it to last? Read on to get the answers from your dentist in Columbia!
What Makes a Dental Implant Different?
The primary difference between a dental implant and other forms of tooth replacement like dental bridges and dentures, is that the latter two only address tooth loss above the gum line. Thus, they can be subject to shifting or even dislodging.
With dental implants being attached to the underlying bone structure, these challenges are non-factors. That's because the implant insertion process leaves the titanium fixture anchored into its permanent position. Additionally, this feature contributes to an implant lasting longer than the more traditional tooth replacement methods.
How Long Should You Expect a Dental Implant to Last?
After the initial placement of a dental implant, you'll need time for your jawbone and gums to heal. This can usually take from three to six months. When sufficient recovery has been achieved, the dentist will add an abutment, which acts as an anchor that allows a final restoration to be securely attached to the implant. These features not only amount to a more reliable form of tooth replacement, but they also contribute to its increased longevity.
With proper care, a dental implant can last from 30 years up to a lifetime. Here are some ways to get the most mileage out of yours:
Practice excellent oral hygiene, which should include brushing and flossing (using dental tape) at least two times a day.
Avoid eating hard or sticky foods.
Only use your teeth to chew food and not as tools.
Visit a dentist every six months for checkups and cleanings.
By taking these steps, your beautiful and functional results can become permanent!
The Other Benefits of Dental Implant Placement
With dental implants, patients can look forward to regaining up to 95% of their original chewing capacity. Additionally, they won't have to worry about the bone loss that can sometimes occur when there is prolonged tooth loss.
If you're looking for the best of both worlds: a fully-functional set of teeth and an attractive smile, then it's at least worth visiting a dentist to learn more about the dental implant process and to find out if your eligible for it.
About the Author
Dr. Philip Batson is a graduate of the University of Missouri-Kansas City School of Dentistry. As part of his commitment to providing the best in dental care, he maintains professional membership with such organizations as the Academy of General Dentistry and the Central Dental Society. Dr. Batson helps patients enjoy complete and functional smiles by placing dental implants at Columbia Healthy Smiles, and he can be reached for more information through his website.