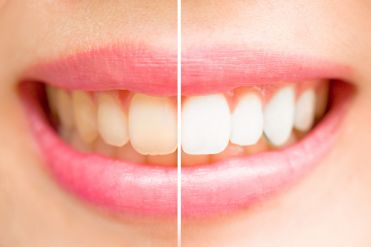 There's no better time to make positive changes than the new year. Especially this year since 2020 is the start of a whole new decade! And once the busy holiday season is over, it's the perfect opportunity to do something nice for yourself. Most people make a New Year's resolution to get in shape, but why not brighten your smile instead? Below, you'll learn about 3 whitening options from a dentist in Columbia that will give you gorgeous results, safely, reliably and quickly. You'll also find out how a smile that shines will make 2020 your best year yet!
3 Professional Options To Whiten Your Teeth
Whitening is incredibly popular, but it's important to understand that not all whitening products are created equal. The FDA limits the concentration store-bought options, so they aren't as strong as what you get from a dentist. Professional whitening also has ingredients to minimize the sensitivity that some people experience, so you can be confident that you're protecting your oral health as well.
Here are 3 professional choices to pick from, all of which will whiten your teeth by 2 to 7 shades:
In-office whitening – Want to transform your smile in just one afternoon? In-office treatments can erase years of stains in around an hour. A dentist activates a powerful gel before applying it to your teeth and then monitors you until your final result is achieved.
Take-home trays – This choice requires 2 visits and provides results more gradually. At the first appointment, impressions will be taken so that custom-made trays can be made. Then you'll come back 1 to 2 weeks later to pick up your trays and a supply of whitening gel. You'll wear the trays for 10-14 days for about 30-60 minutes each day. And since you can use your trays for touch-ups as often as you'd like, it'll be easy to keep your smile bright.
Take-home strips – This option includes 10 pairs of pre-loaded strips that are perfect for surface stains and discoloration. You'll simply wear each pair anywhere from 20 to 60 minutes a day (depending on the concentration) for 10 days.
The Benefits of a Beautiful Smile In the New Year
Here are just some of the ways that teeth whitening can help you feel your best in the new year:
You'll change the way other people see you – Researchers have found that an attractive smile makes others see you as more intelligent, successful, and likable. 
You'll feel happier and less stressed – When you like the way your teeth look, you're bound to smile more. Many studies have found that smiling reduces stress and increases happiness levels.  
You'll have more self-confidence – Self-confidence has the power to change everyone's personal and professional life for the better. 
Whitening is a wonderful way to do something nice for yourself. It's a fast, easy way to start the new year with a gorgeous smile that you love to show off!
About the Author
Dr. Philip Batson is a family dentist in Columbia who firmly believes that when you look great, you feel great. He knows that teeth whitening isn't a "one size fits all" approach, so he offers 3 different options to meet everyone's needs. If you're interested in teeth whitening or have any questions, you can contact him through his website.