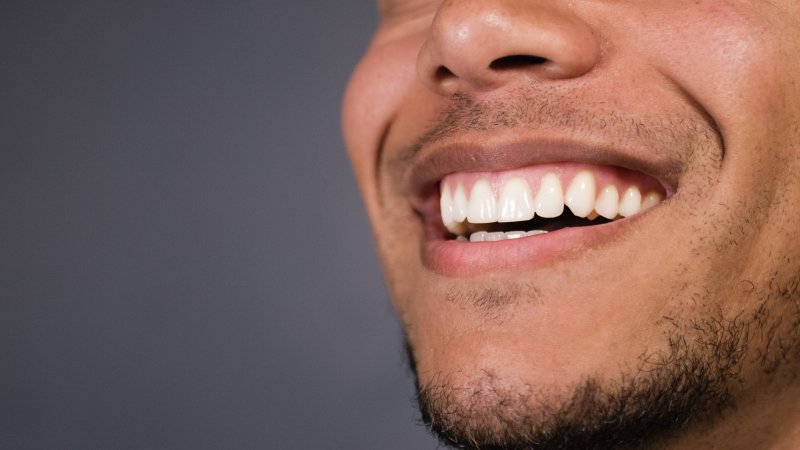 When you think about the health of your smile, you are probably mostly concerned about your teeth. However, caring for your gums is just as important. After all, a beautiful smile relies on healthy gums in order to last. The problem is that half of Americans over the age of 30 are experiencing periodontal disease which can be detrimental for your smile and the rest of your body when it's left untreated. Not only does it lead to tooth loss, but it's also linked to heart disease, diabetes, and other serious conditions. Your dentist in Columbia shares some tips that can help you maintain healthy gums.
Brush Twice Daily
It's best to brush your teeth after every meal. Removing food particles regularly through brushing helps to reduce the number of bacteria in the mouth that cause gum disease. Make sure that you pick out a toothbrush that has soft bristles. If you use one that is too hard or brush vigorously, you could cause damage to both your tooth enamel and your gum tissue, leading to gum recession. Electric toothbrushes are the most effective at reducing gingivitis.
Floss Every Day
Have you ever noticed that your gums bleed when you haven't flossed for a while? This is because gums become inflamed and irritated when there are buildups of plaque along the gumline. By flossing regularly, you can get rid of these buildups that your toothbrush can't quite reach.
Therapeutic Mouthwash
Purchase an over-the-counter therapeutic mouthwash to help reduce plaque and gingivitis. Rinses help to remove food particles and debris from your mouth. You should look for the ADA seal of acceptance to be sure that it is deemed effective and safe.
Fluoridated Toothpaste
The drug and grocery store have all sorts of toothpastes that claim to reduce gingivitis. In order to decipher between them, look for the ADA seal of acceptance. This way you can see which ones are scientifically proven to be effective and safe.
Regular Dental Cleanings
By going in for your regular dental checkups and cleanings, you can reduce your risks of developing gum disease. This is because your hygienist clears away any plaque that you have missed, and your dentist will check your gums for early signs of periodontal disease so you can get treatment. They will be able to give you the best advice on how to keep your gums healthy.
Refrain from Smoking
Smoking is strongly associated with the onset of periodontal disease. This is because it dries out your mouth and makes it more difficult for your body to fight off infections due to your weakened immune system. Talk to your doctor, friends, and family about the best ways that you can quit.
By following these steps and the advice of your dentist, you will be able to maintain healthy gums and avoid all of the negative consequences of periodontal disease. Preventive care is the best way to keep your smile beautiful and healthy.
About the Practice
At Columbia Healthy Smiles in Columbia, MO, Dr. Philip Batson and Dr. Elizabeth Abe are focused on providing patients with quality and individualized dental care. Both dentists earned their dental degrees from the University of Missouri-Kansas City School of Dentistry. Dr. Batson is a member of numerous organizations including the American Dental Association and the Academy of General Dentistry. For more information on maintaining healthy gums or to schedule an appointment, visit their website or call (573) 875-7071.