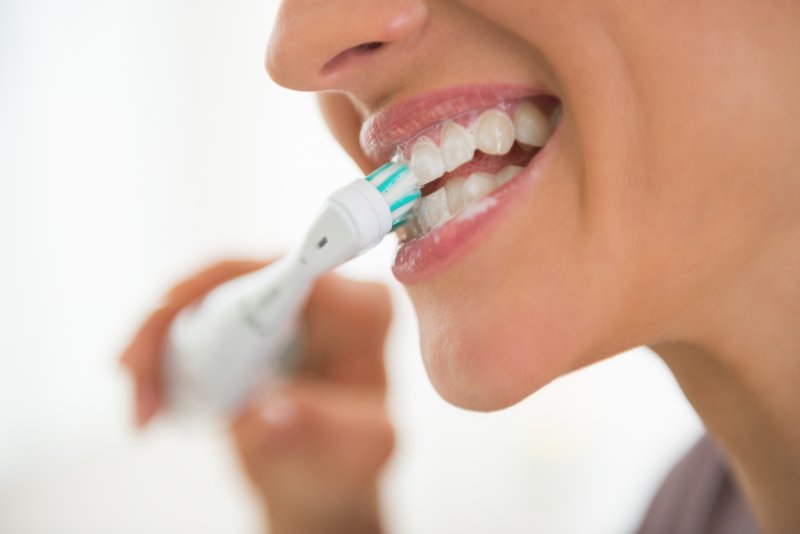 Did you know that October is National Dental Hygiene Month? If you haven't already been prioritizing your oral health with a good dental hygiene routine, now is the perfect time to start. After all, your smile is the only one you've got so you might as well take care of it and show it off for as long as possible. Your dentist in Columbia shares some helpful tips to implement into your dental hygiene routine this month and going forward.
Brush Properly
Even if you are an adamant brusher, it is just as important that you are using proper technique. In fact, doing a poor job at brushing is almost as bad as not brushing at all. Remember to use a soft-bristled toothbrush in gentle circular motions to remove as much plaque as possible. When it comes to choosing the best toothpaste, the most important thing to consider is whether or not it contains fluoride. This natural mineral is a leading defense against tooth decay and will make a huge difference for your oral health.
Floss Every Day
There are certain areas in your mouth that your toothbrush cannot reach. This is why flossing should be treated just as important as brushing. By using floss, you can remove plaque and food debris that has founds its way between the teeth and beneath the gumline. This is necessary in order to prevent both tooth decay and periodontal disease. If you find flossing difficult due to health conditions like arthritis, look for tools that can help you. Ready-to-use dental flossers are also effective.
Use Mouthwash
There are three ways that mouth rinses help to better your dental health. It reduces the amount of harmful acids in the mouth, helps to remove food debris and bacteria, and it remineralizes the teeth. Ask your dentist about which mouthwash they would recommend for your smile.
Stay Hydrated
Water is necessary for nearly every single part of your body to function properly. This includes your smile. Try to have a glass of water after every meal. This will help to wash away some of the negative effects of sticky and acidic foods and beverages between brushings.
Limit Sugary Foods
Sugar will convert to acid in the mouth which will then erode your protective tooth enamel. This makes it much more likely that you will experience cavities in the near future. Be weary of acidic fruits, tea, and coffee as well because they are acidic in nature and can also wear down your enamel.
Have Crunchy Fruits and Veggies
High-fiber, crunchy fruits and vegetables are the best choice for your smile. They help to stimulate saliva flow in the mouth which will wash away food debris and cavity-causing bacteria. Try snacking on apples, celery, carrots, and pears.
See Your Dentist
By seeing your dentist on a regular basis for cleanings and checkups, you are more likely to avoid oral health issues in the future. Your dentist is able to remove tartar and look for early signs of tooth decay, gum disease, and more.
This October, remember to keep your smile in mind. By using these tips, you will be able to keep your smile healthier for years to come.
About the Practice
At Columbia Healthy Smiles, you have not just one, but two highly skilled dentists. Both Dr. Elizabeth Abe and Dr. Philip Batson earned their dental degrees from the University of Missouri in Kansas City. Dr. Abe regularly attends continuing education courses and Dr. Batson is a member of numerous organizations including the American Dental Association. For more information on oral hygiene or to schedule an appointment, visit their website or call (573) 875-7071.