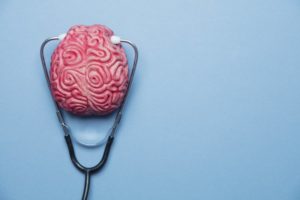 When it comes to mental health struggles, the woes are many, but the connection to your oral health is one you may not have made yet. Data pulled from a survey conducted by the National Health and Nutrition Examination showed that within one year, two-thirds of patients struggling with depression also reported having a toothache. Aside from changing the way your body chemically keeps itself healthy, mental issues can have an array of other negative effects on your oral health. Keep reading to see what your Columbia dentist has to say about the ways prolonged stress, anxiety, and depression can wreak havoc on your mouth.
What Impacts Does Your Mental State Have on Your Oral Health?
There's no denying that your mental state is responsible for determining your quality of life, but it can also cause serious oral issues. This is just another reason why it's so important to shed light on potential mental struggles. Here are just a few of the side effects that can harm your teeth and gums:
Malnutrition
If you or anyone you know has ever struggled with depression or anxiety, then you know that eating properly and focusing on your diet is typically the last consideration. People struggling mentally often don't eat enough or too much. Not getting enough vitamins and minerals can cause tooth enamel and gum tissue to become weak, opening up the possibility for infection. Overeating, on the other hand, increases the risk of cavities and plaque build-up around the gum tissue, which can lead to gum disease.
Substance Abuse
When it comes to depression and anxiety, one of the most common side effects is substance abuse. Due to these negative feelings, people often seek relief from alcohol, drug usage, or tobacco products. Tobacco and recreational drugs are known causes of gum disease, but when consumed in excess, alcohol can be just as harmful to your mouth. Most alcoholic beverages contain high amounts of sugar or acid, which can weaken enamel and promote tooth decay.
Poor Oral Hygiene
If someone is struggling mentally, overall health is often something they put on the back burner, and that includes oral hygiene. Without regular flossing and brushing, plaque begins to build up on the teeth and gums, and if left unremoved for too long, it can develop into tartar. This harmful substance is responsible for not only tooth decay but infection in the gums, which will eventually lead to gum disease.
Teeth-Grinding
Grinding their teeth when they feel anxious or tense is something that millions of people do, and many without even realizing it. Over time, teeth grinding can cause severe wear and tear on your teeth and jawbone, often resulting in crackingm breaking, or deterioration.
If you feel that you may be suffering from negative oral effects as a result of depression or anxiety, don't hesitate to get in contact with your dentist. They may also be able to suggest relaxation techniques to help you cope.
About the Practice
If you're searching for a dental practice where you feel that you are cared for and heard, you'll feel right at home at Columbia Healthy Smiles. Our team of doctors has extensive training and skills that allow them to provide the highest quality of care. It is their number one priority to make sure each of their patients knows that their own unique needs will always be met. To schedule an appointment, you can visit us online or call (573) 875-7071.