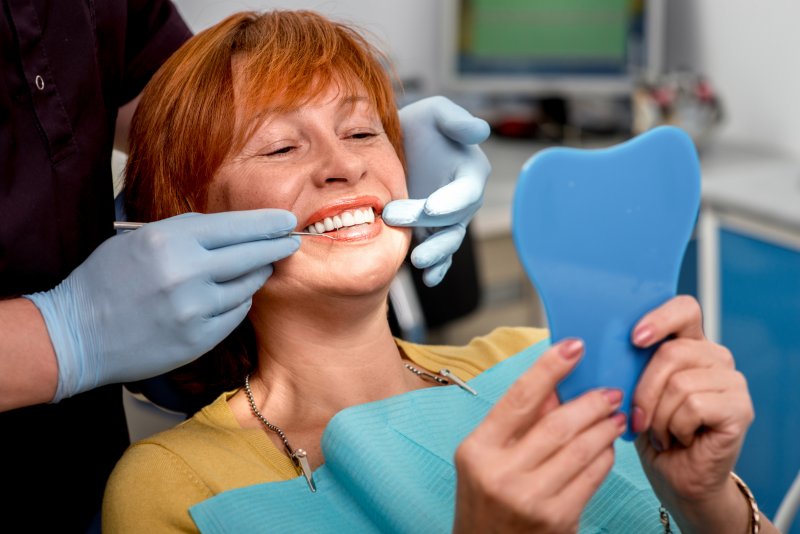 Tooth loss can affect people of all ages as a result of injury, poor lifestyle habits, or gum disease. Fortunately, with modern dental technology, there are many different tooth replacement options and each of them have their individual benefits. However, if you are looking to restore your smile by replacing your missing teeth, you want something that is long lasting and the most functional. This is why over 3 million Americans have already opted to restore their smile using dental implants. Read on to learn more from your dentist in Columbia about why dental implants are such a popular option.
Dental Implants Are Customized
Whether you are missing one or multiple teeth, your dentist can create the perfect treatment plan for you. Implants are customized to match the exact size, shape, and color of your natural teeth so you can show off your smile with confidence. No one will even know that they aren't your real teeth.
Implants Prevent Jawbone Deterioration
When your jaw isn't simulated by chewing and biting from the root of your tooth, it will begin to deteriorate and eventually cause you to have a loss of facial structure, giving you an older appearance. Dental implants are currently the only tooth replacement option that replaces the natural root of the tooth. The titanium fuses to the jawbone in a process called osseointegration. This maintains the integrity of your jawbone.
Dental Implants Are Comfortable
Because they are fused to the jawbone and replace the natural root of the tooth, you don't need to worry about slipping, sliding, or clicking noises that are associated with ill fitting dentures. You take care of them just like you would with your normal teeth, and they have a bite force that is just as strong! Eating and speaking is much more comfortable as compared to other replacement options or not replacing them at all.
Tooth Implants Work!
Implants are more successful long term than any other tooth replacement option. In fact, they have a 98% success rate and can last upwards of 25 years if you care for them correctly. Dental bridges have a maximum lifespan of only 12 years and dentures need to be replaced every 5-8 years. In the long run, it's obvious which one is the best option.
Don't let missing teeth hold you back from living up to your full potential. Ask your dentist in Columbia if you are a good candidate for dental implants – the best way to get your smile back!
About the Practice
At Columbia Healthy Smiles, Dr. Philip Batson and Dr. Elizabeth Abe offer a wide variety of services, including dental implants, to help their patients meet their smile goals. Both dentists are graduates of the University of Missouri-Kansas City School of Dentistry. Dr. Batson is a member of numerous organizations including the American Dental Association and the Academy of General Dentistry. For more information or to schedule a consultation, visit their website or call (573) 875-7071.