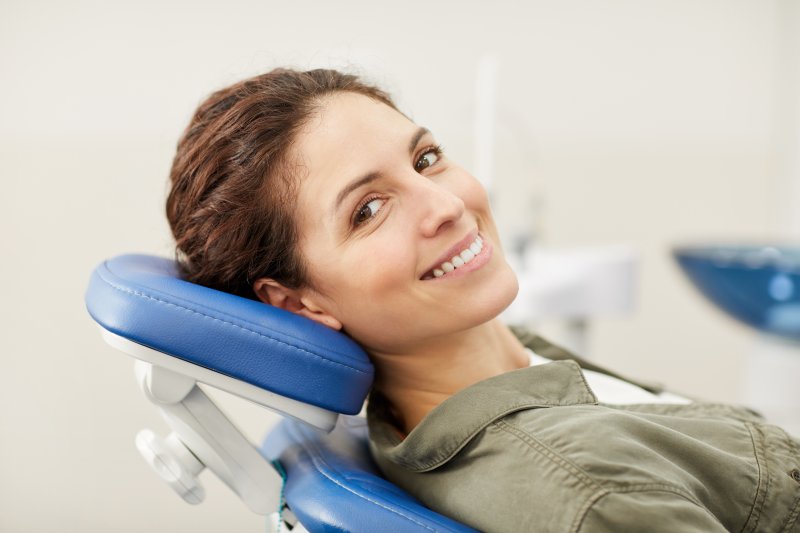 Summer vacation is synonymous with rest and relaxation! Don't let dental trouble keep you from your plans. You should be basking in the sun and hanging out with family and friends, not nursing a toothache or stressing about a lost tooth. To help you prepare your oral health for months of fun in the sun, here are 4 ways to prevent a dental emergency this summer.
#1. No Breaks from Your Oral Hygiene Routine
While you might have a lot of time on your hands this summer, you can't take a vacation from your regular oral hygiene regimen! Make sure you are thoroughly brushing and flossing twice a day and using mouthwash at least once daily.
If you're going out of town, double and triple check that you've packed travel-sized versions of all your hygiene routine favorites so you can maintain your pearly whites no matter where you are.
#2. Go See Your Dentist
Summer vacation means an open schedule! It's the perfect time to schedule those appointments you've been putting off. If you're planning to go on vacation, visiting your dentist before your travels gives them the opportunity to detect and treat early signs of dental trouble so you can enjoy your trip worry-free.
#3. Choose Smile-Friendly Snacks
In the summer, your fridge door might be getting just as much of a workout as you! With your family or friends walking in and out of the kitchen and house, snacking on the go becomes a must for vacation.
If you're reaching for your icy and sugary summer favorites, you could be at risk for tooth decay. There are plenty of alternatives that are just as tasty but healthier!
Try stocking up on yogurt, fresh fruits, crunchy vegetables, and cheeses to have readily on hand.
If you can't live without your favorite sugary sodas, juices, or treats, make sure to rinse your mouth out after.
#4. Practice Safety in Your Favorite Activities
Whether you're hanging out by the pool or participating in contact sports, you can take measures to protect your smile from injuries such as broken or chipped teeth.
Make sure you're always walking when you're by the pool and following all the safety guidelines as recommended. Keep your mouth closed as much as possible while swimming to protect your enamel.
If you're pretty physical and active, wearing a mouthguard can protect your teeth from damage and allow you to play as hard as you want.
About the Practice
Columbia Healthy Smiles is dedicated to protecting and prolonging patient smiles. The practice is led by the capable husband-and-wife duo Dr. Philip Batson and Dr. Elizabeth Abe. The team's priority is your smile, and as such, they offer same-day appointments for dental emergencies. If you're looking for an emergency dentist in your area, contact Columbia Healthy Smiles at their website or by phone at (573) 875-7071.