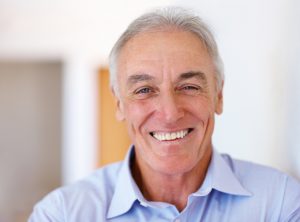 Missing a tooth takes its toll on your life in many ways. Your confidence suffers because you may feel embarrassed about talking and smiling in front of others. Your health and nutrition suffer because you can't properly chew your food, which can also cause digestive issues. Your oral health even suffers because the integrity of your teeth and jawbone have been compromised. The good news is that dental implants may be the solution you've been looking for. Your Columbia dentist discusses the details of dental implant treatment.
What is a Dental Implant?
A dental implant consists of a titanium post, which replaces your root, an abutment, which attaches to your crown, and a porcelain crown, which becomes your new tooth. The reason that dental implants are so successful is because they replace both your root and your tooth, which protects the health of your jawbone and your remaining teeth. No other tooth replacement option can offer that benefit.
Your new root is surgically placed into your bone and given the appropriate time to heal, which allows it to integrate with your bone. This creates a stable foundation for your new tooth. Your new tooth is made from a high quality porcelain crown that is custom designed by your dentist to match your existing smile.
What are the Benefits of Dental Implants?
Besides the fact that they protect the health of your teeth and bone, dental implants offer a number of other benefits. Your dental implant closely mimics your natural tooth so that you'll be able to brush and floss just as you normally would. You will also be able to eat, talk and smile with no one ever knowing that you were missing a tooth.
Your dental implant is also very durable, and with excellent home care and regular dental check ups, it can potentially last for a lifetime. With beauty, form and function restored to your smile, you've truly made a long lasting investment in your oral health when you restore your smile with a dental implant.
Am I a Candidate for Dental Implants?
Dental implants do require that you have enough healthy bone structure to support them and that you're in good overall health. Your dental provider will be able to determine if dental implants are the right treatment option for you with a thorough examination and x-rays.
At Columbia Healthy Smiles, Dr. Philip Batson specializes in helping patients through every step of the implant treatment process. If dental implants are in your future, he's happy to help you find a trusted oral surgeon to complete the surgical placement of your implant, and then you'll head back to our office to complete your restoration.
We understand how frustrating it can be to live with a missing tooth! Contact our office today to learn more about how we can help you restore your smile.