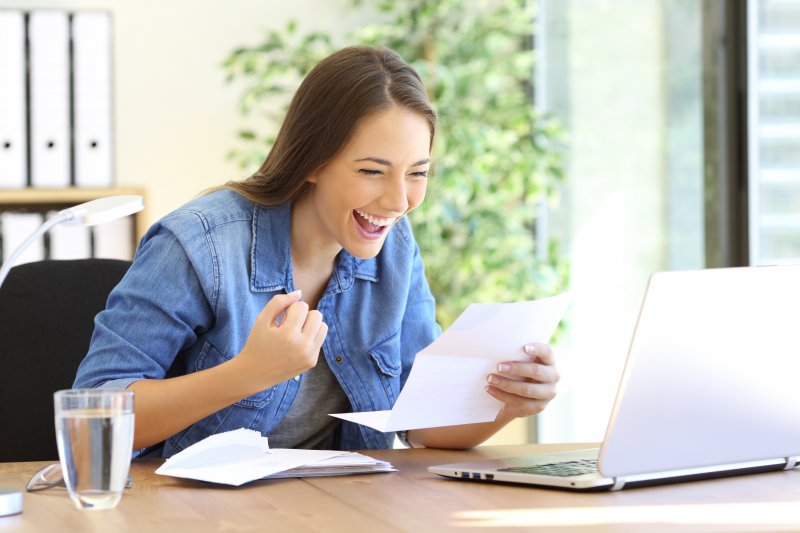 Did you know that Tax Day is on April 15th? It's right around the corner! Most people are looking forward to a refund, which can often feel like a surprise influx of cash. If you're expecting to receive a nice chunk of change, you may be tempted to splurge on big-ticket items you may want but not actually need. Well, you should consider using your return to improve your oral health and boost your confidence. Read on to learn why investing in your smile is a great way to spend your money!
The Importance of Good Oral Health
Truthfully, you can never go wrong investing in your oral health. An unhealthy smile has been proven to be associated with multiple health conditions, including oral cancer, diabetes, heart disease, and stroke. By taking proper care of your teeth and gums, you can keep your body healthy and avoid needing more costly and invasive procedures down the line. All in all, it's a worthwhile investment that can significantly improve your overall quality of life!
How You Can Manage the Cost of Dental Treatment
Handling the cost associated with necessary dental treatments can be difficult and stressful. Luckily, you can use your tax return to make these payments much more manageable! If you're not sure how to use your refund, don't hesitate to ask your dentist near Columbia. They'll review your dental insurance policy and find a solution that'll most benefit your finances.
Even though you may not want to use your money on dental care, it's incredibly important for the sake of your oral health. Allowing certain dental problems to go untreated for too long can lead to painful complications and become financially taxing down the line. If you choose to invest in your smile now, you can save yourself plenty of pain, time, and money in the future.
Ways to Invest in Your Smile
Not sure how to use your tax refund? Here are some common services to consider:
Routine checkup and cleaning. If it's been more than six months since your last visit, you should make an appointment as soon as you can. These preventive checkups and cleanings are essential to keep your smile as healthy and beautiful as possible!
Professional teeth whitening. This cosmetic service is an affordable, convenient, and quick way to enhance the color of your teeth! It can drastically boost your confidence and self-esteem.
Tooth-colored fillings. If you have a cavity or decayed tooth, we can quickly repair it with a filling. The composite resin will help protect the tooth against further decay and infection.
Do you want to make the most out of your tax refund this year? Use to invest in your smile! By doing so, you can simultaneously improve your health, appearance, and overall quality of life.
About the Practice
At Columbia Healthy Smiles, we offer comprehensive, personalized, state-of-the-art dental services for people of all ages. Our team is passionate about helping everyone achieve and maintain optimal oral health. For more ways to invest in your smile, visit our website or call (573) 875-7071.