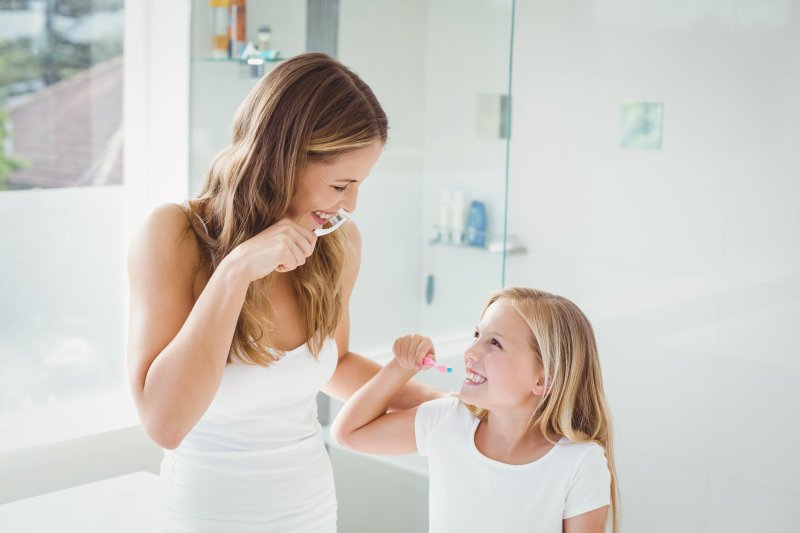 Almost no one disagrees with the importance of a well-maintained smile. According to the American Dental Association Health Policy Institute, over 95% of Americans say excellent oral hygiene is vital for good health in general. Despite that, there are many popular myths about dentistry that lead patients to making serious mistakes when it comes to taking care of their pearly whites. Read on to learn the truth behind 4 of these potentially dangerous misconceptions from a dentist in Columbia.
1. Eating More Sugar Puts You at Higher Risk for Cavities
While it's true that eating sugar can lead to tooth decay, many people think it's the amount that matters. This isn't necessarily the case. Sugar itself doesn't hurt the tooth, but it does serve as a food source for oral bacteria. It's the acid that the bacteria produce after eating sugar that creates cavities. In other words, what matters is how long the sugar stays on your teeth. If you do end up indulging in candy or other sugary treats, you should brush your teeth about 30 minutes later to give yourself the best chance of avoiding decay.
2. A White Tooth That Doesn't Hurt Is Completely Healthy
You might think you'll see or feel a dental problem once it happens, but that's not always the case. A tooth can look perfectly white and feel completely normal while still suffering from a cavity or an infection. (In fact, a white tooth might make it harder to notice certain problems, such as white spots caused by plaque buildup.) On the other hand, a tooth that's become yellowed or discolored with age could be perfectly fine from a health perspective.
3. If Your Gums Bleed, You're Brushing Too Hard
If you notice some blood in the sink after you brush, chances are it's not because you brushed to hard. It's more likely that you have gingivitis, an early form of gum disease. It's an issue that needs to be addressed by a dentist, but the brushing itself isn't the problem. (That said, you should still be gentle while using your toothbrush so that you don't wear down the enamel.)
4. It Doesn't Matter What Time of Day You Brush
Dentists usually recommend brushing at least twice a day, but what you may not have heard is that timing makes a difference. The key here is saliva production; your mouth makes less saliva while you're asleep than during the day. Since saliva is an important part of keeping your teeth clean, you're generally more vulnerable to cavities at night, especially if you have dry mouth. That means the best times to brush your teeth are right before bed and soon after waking up.
If you're concerned about dental health, knowledge is power. Talk to your dentist about your current oral hygiene habits and see if you have any other misconceptions that need to change in order to keep your smile safe.
About the Author
At Columbia Healthy Smiles, Dr. Philip Batson is continuing a family tradition of top-quality dental care started by his father forty years ago. He runs his practice on a philosophy of building trust and respect with his patients, which means giving them the time and attention they need to completely address their dental concerns. To schedule an appointment and learn more about taking care of your teeth, visit his website or call (573) 875-7071.