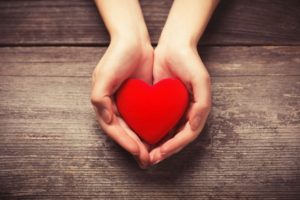 Not only is February all about love and chocolates, but it's also National Heart Health Awareness Month! It's the perfect time to reflect on the health of your heart and take a look at your smile in the mirror. Health experts believe that more than 90% of all systemic, whole-body diseases present some of their earliest symptoms in the mouth, including cardiovascular disease. Read on as your Columbia dentist explains how taking care of your mouth protects your smile as well as your heart.
The Connection Between Oral and Overall Health
A growing body of research suggests that your oral and overall health significantly influence one another. For example, the mouth may be the first place to exhibit symptoms of conditions like:
Diabetes, which may cause bad breath or bleeding gums.
Osteoporosis, since bone loss affects the jawbone's density.
HIV, which can cause swollen salivary glands and dry mouth.
On the other hand, researchers have found statistical connections between good oral hygiene and a healthy body. Overall, those with an oral infection like gum disease were 40% more likely to develop other chronic health conditions, including rheumatoid arthritis, memory loss, and heart disease.
How Your Gums Influence Your Heart
Recently, the relationship between periodontal (gum) disease and cardiovascular disease has become of particular interest to health and dental experts. Statistics from numerous studies appear to indicate that gum disease can increase a person's risk of heart disease by up to 20%. Experts suspect that the two main culprits behind this connection are bacteria and inflammation.
Gum disease develops when a bacterial infection takes hold in the gum tissue. While the infection is relatively harmless at first, it can grow and spread if left untreated, leading to permanent damage to the gums and connective tissues that hold the teeth in place. Researchers believe that this harmful bacterium can escape into the bloodstream, travel to the heart, and infect its inner linings. Additionally, the body's natural inflammatory response to the infection may spread and cause clogged arteries.
Stay Healthy with Periodontal Disease Treatment
While we may not fully understand the connection between gum disease and heart disease, it's still a good idea to keep those gums healthy. Thankfully, gum disease can easily be treated and even reversed at home with great oral hygiene. Brushing for two minutes twice a day, regularly flossing and using mouthwash, and dental checkups every six months can help you prevent gum disease before it even begins. In more advanced cases, your Columbia dentist may suggest periodontal disease treatments like scaling and root planning or antibiotic therapy to fully eliminate the infection. By taking care of your oral health, you can keep both your smile and your body happy and healthy!
About the Practice
At Columbia Healthy Smiles, we are dedicated to preventing gum disease before it even has a chance to develop. However, if your gums do become infected, our highly skilled dentists are here to help. We offer the most advanced techniques and dental technologies, including deep cleanings, antibiotic therapy, and soft tissue laser treatment, to give you the most effective and comfortable solution possible. If you're concerned about gum disease, feel free to contact us at our website or at (573) 875-7071.