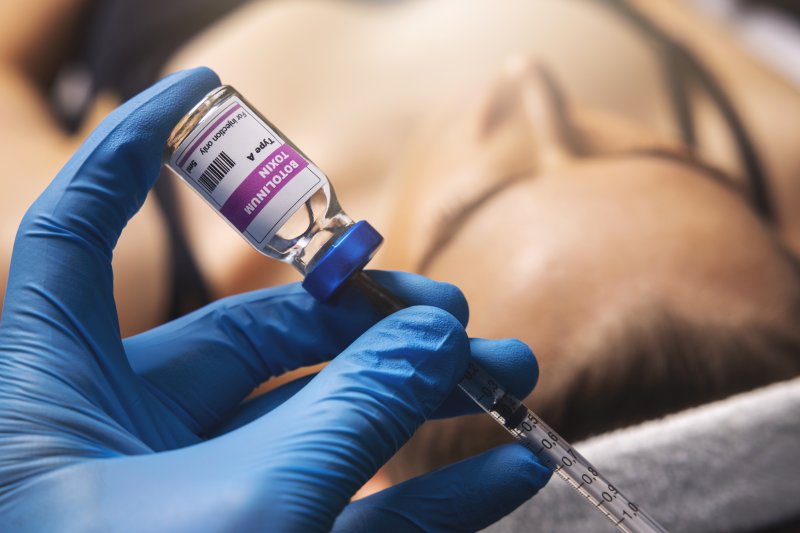 When it comes to treating fine lines and wrinkles, what comes to mind? For many, it's BOTOX. While this injection is extremely effective when it comes to anti-aging, it's much more versatile than people give it credit for. With this in mind, keep reading for five surprising uses for BOTOX!
BOTOX: From Medical Use to Cosmetic Phenomenon
Over the last decade or so, BOTOX has soared in popularity. However, it was only recently that BOTOX become known primarily for its cosmetic uses. Previously, it was used to treat patients with ailments like crossed eyes or persistent eye twitching. However, once the researchers noticed the diminished wrinkles on their patients, the BOTOX treatment we know today was born!
5 Surprising Uses for BOTOX
Today, BOTOX has approval from the FDA for both medical and cosmetic uses. However, since many patients know it solely as an anti-aging treatment, its other uses may surprise you. Here are a few of the ailments it's used to treat:
TMJ disorder.
Cervical dystonia.
Excessive sweating.
Chronic migraines.
Urinary incontinence.
5 Benefits of BOTOX
Ever wonder why BOTOX is one of the most sought-after treatments? In addition to being incredibly effective at treating everything from fine lines to TMJ-related symptoms, it comes with a number of benefits, including:
Quick treatment.
Non-invasive.
Painless.
Near immediate results.
Cost-effective.
Is BOTOX Right for You?
If you're considering BOTOX, the best thing to do is to schedule an initial consultation. While treating medical issues like urinary incontinence and cervical dystonia should be a decision you make with your primary care doctor, you should speak with your dentist about creating the perfect frame for your smile and treating TMJ-related symptoms. After all, your dentist has a deep understanding of facial tissue and structure, making them uniquely qualified to administer BOTOX.
Now you know that BOTOX is so much more than just an anti-aging treatment! If you think BOTOX may be the solution you've been looking for, then don't wait another day to schedule your initial consultation.
About the Practice
At Columbia Healthy Smiles, our team of talented dentists are here for all of your smile-related needs. From essential preventive care and teeth-saving restorative dentistry all the way to cosmetic treatments, like BOTOX, we offer a comprehensive array of services so you can get the beautiful results you desire. So, if you're interested in learning more about how BOTOX can boost your confidence or you'd like to schedule your initial consultation, don't hesitate to get in touch with our team via website or by phone at 573-875-7071.