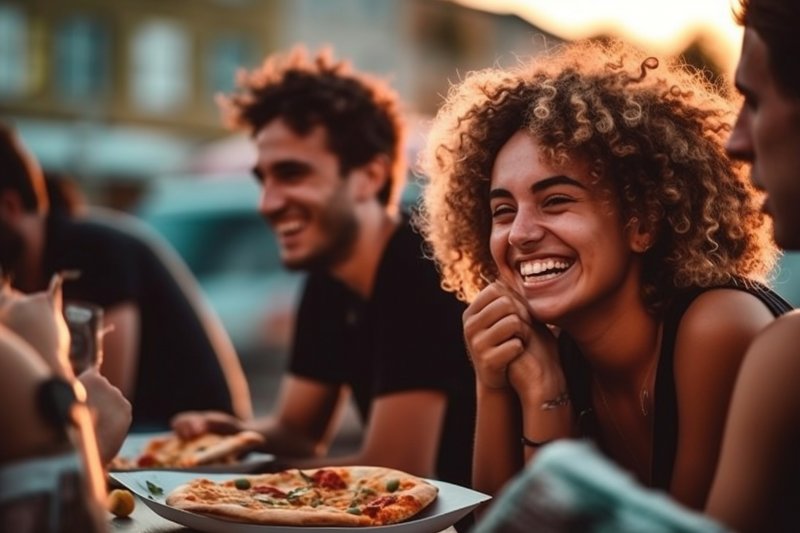 With summer in full swing, many are trying to socialize a bit more. After all, there are plenty of opportunities to connect – parties, vacations, concerts, and more! However, you may struggle to seem more approachable to people. That's normal enough, especially since engaging with others can be tricky. Fortunately, your local Columbia dentist is here with helpful advice on this subject. That said, here are four ways to look more approachable during the summer season.
Take an Interest in Others
Depending on who you are, it's rather easy to zone out during conversations. You might daydream, worry about your job, and so on. Still, try to be interested in the people around you.
You see, a person naturally likes those who listen to them. An engaged conversation partner helps them feel valued and appreciated. That being the case, make an effort to listen and bring up things someone shows interest in. The people you chat with will start gravitating toward you.
Don't Cover Up
There's plenty of stylish headwear in the world – sunglasses, hoodies, scarves, etc. Even so, you shouldn't cover up your face when talking with someone. You may end up alienating them.
Truthfully, people get antsy when they can't see your eyes or facial expressions. Covering your neck can also signal that you're uncomfortable. Therefore, it's a good idea not to obscure your face. By keeping your head exposed, you'll imply that you're open to conversation and friendship.
Make Plenty of Eye Contact
In a world where screens are everywhere, it's easy to get distracted. You might stare at your phone instead of looking people in the eye. Regardless, though, you ought to make a lot of eye contact with your conversation partners.
Put simply, eye contact makes friendly situations even more so. It demonstrates that you care about the other person and want to hear from them. That being the case, you must keep eye contact with a relaxed face. One way to improve is by blinking occasionally so you don't seem to be staring.
Flash a Pretty Smile
Perhaps most importantly, don't forget that a pretty smile makes a good impression. Showing off a bright grin is a way of expressing positivity. Plus, a mouth full of beautiful pearly whites is attractive.
If necessary, a dentist can help beautify your teeth. Their cosmetic options include various services that improve a smile's look. Through teeth whitening, veneers, or similar options, you could charm anyone with a gorgeous grin.
Ultimately, it isn't too hard to seem more approachable. Just remember to use the tips above! That way, you can spend the summer getting to know new peers.
About the Practice
Columbia Healthy Smiles is based in Columbia, MO. Led by Drs. Batson and Abe, our practice strives to give each patient the best dental care possible. To that end, we perform preventive, cosmetic, and restorative services tailored to your unique smile. Our office also offers same-day emergency dentistry for those in need. For more information or to book an appointment, you can reach them on their website or by phone at (573)-875-7071.