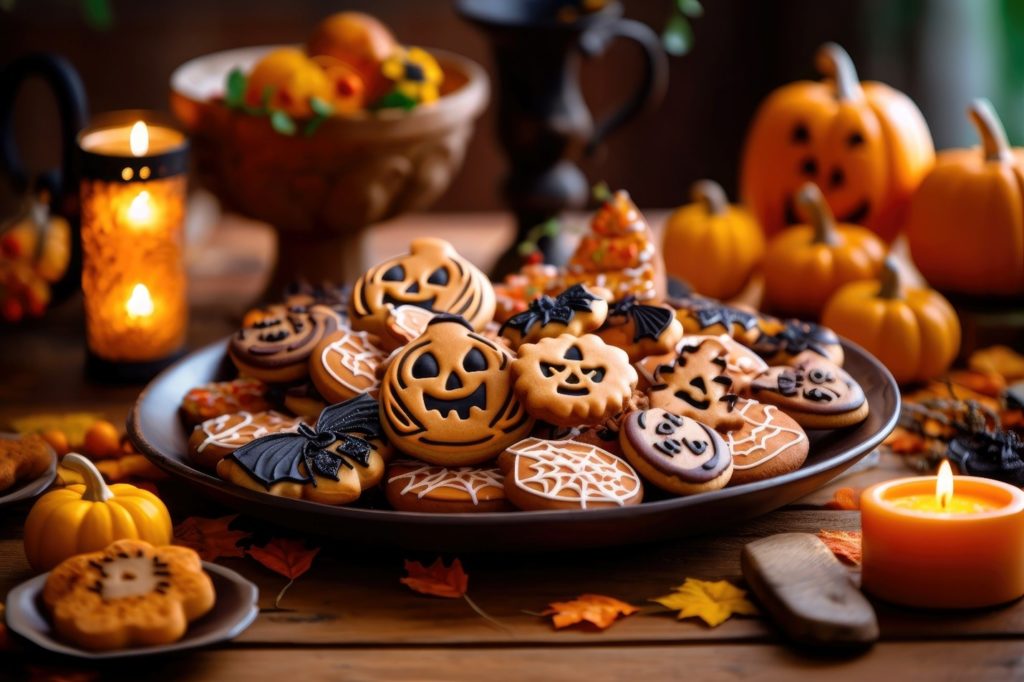 Leading up to the 31st, you might have a lot on your mind – from making sure you have enough candy for trick-or-treaters to putting the final touches on your costume. However, it's equally as important to give your smile some extra TLC. After all, the season of sugar is here! With this in mind, read on to learn how to keep your smile healthy this Halloween.
Tip #1: Steer Clear of Hard Candies
While some treats, like dark chocolate, are filled with antioxidants, making them more smile-friendly, other candies have virtually no benefit outside of being delicious. Lollipops are a great example because if you bite into one too soon, you can crack a tooth; if you suck on one too long, then you expose your teeth to sugar continuously. With all of that said, being selective about the candy you choose to indulge in this Halloween can go a long way in keeping your smile decay-free.
Tip #2: Eat Candy with Lunch or Dinner
Instead of having candy as a snack, indulge in a piece or two at the end of your meal. This is beneficial for a few reasons. First, since you'll be full from your meal, you'll be less likely to over-eat. Second, your saliva production increases during mealtimes, which helps rinse away sugar, food particles, and the like from your teeth.
Tip #3: Fill Up on Smile-Friendly Foods Too
Avoiding sugar altogether during the holiday season is a tall order. Fortunately, you don't have to! Instead, focus on striking a healthy balance. For some patients, that looks like having a few pieces of candy instead of a fizzy soda. For others, that looks like adding lots of fruits and vegetables to their meals in addition to some sweet treats. The goal is to have a diet that's filled with the nutrients your body needs to help keep your teeth healthy and your gums infection-free.
Tip #4: Always Brush Your Teeth Before Bed
It can be tempting to jump into bed after a long day, bypassing your oral hygiene regimen in the process. However, during the last few months of the year (when sugar consumption is at an all-time high), it's incredibly important that you brush, floss, and rinse with mouthwash before going to sleep. If you don't, then the sugar from your dessert will linger on your teeth for 6+ hours, dramatically increasing your chances of developing cavities.
About the Practice
Columbia Healthy Smiles is a 5-star dentist in Columbia that focuses on offering top-tier dentistry for patients of all ages. So, whether your child is overdue for their six-month checkup, you need restorative care, or a loved one is interested in cosmetic dentistry, the same friendly, knowledgeable, and familiar team is ready to help! If you would like to schedule an appointment or learn more about how to protect your smile from harm during the holiday season, you can visit our website or call (573) 875-7071.