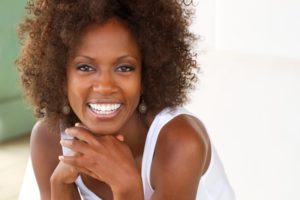 When you're out with your friends, everybody wants to capture the rare moment you all get together with a picture. The only thing is, when that flash comes on, it lights up your discolored teeth. Nobody can hide the stains from years of drinking coffee and dark liquids. You can slap a filter on a photo and make your smile look half-decent, but why settle? Well, instead of worrying, you could be picture-ready anytime you smile with teeth whitening in Columbia. Don't be afraid, instead, unabashedly shine that toothy grin of yours. 
How Will Whitening My Teeth Benefit Me?
Whiter teeth can give you the confidence and smile that you've been looking for. There are too many advantages to count. Whitening your teeth will give you the confidence boost of a lifetime. No matter whether you're on a blind date or a meeting with your boss, you'll be flashing your smile for everyone. Nobody will be paying attention to anything except your fantastic toothy grin.
A couple of huge benefits of teeth whitening is that it's affordable and doesn't damage or hurt your enamel. It's a common myth that it weakens your tooth enamel, but really, that isn't the case. Whitening your teeth simply reverses the stains that food and drink have caused, meaning it's purely a surface-level solution. The best benefit of achieving your perfect smile through teeth whitening is that you're going to live life differently.
How Does Teeth Whitening Work?
Your dentist has take-home kits that allow you the convenience of not having to take time out of your day for the procedure. Or, of course, you can choose to schedule an appointment and have your dentist take care of everything in one easy appointment. So how does it all work? Your dentist may offer many teeth whitening options, so it's important to consider which one could best suit your needs:
Opalescence Boost is when your dentist will apply a gel to your teeth, in-office. The gel contains a bleaching agent as well as fluoride and potassium nitrate to make sure that your enamel layer isn't affected. It safely whitens your teeth in as little as one hour, removing all surface stains.
Opalescence take-home kits are a great way to comfortably get your shining smile. You receive custom-fitted mouth trays with a special home formula. You will wear the trays for about 45 minutes a day for two weeks, gradually and slowly whitening your teeth.
Opalescence whitening strips are another great option when you need to whiten your teeth quickly or on-the-go. These are a great travel option to take with you if you're going on vacation and will help effectively remove surface stains.
Surface stains are inconvenient and mostly unavoidable as you chug through life, but you don't have to let that affect your day-to-day living and confidence. With so many options available, your dentist will be sure to help you find the perfect one for your lifestyle.
About the Author
Dr. Philip Batson has been serving Columbia for years and enjoys providing his hometown community with trustworthy and attentive dental care. As the current President of the Missouri Academy of General Dentistry, he strives to constantly keep up with new advancements in his field. For him, dentistry isn't just a career choice, it's a family tradition. For any questions, or to schedule an appointment, please visit our website or contact us at (573) 721-9039. 1 \lsdunh