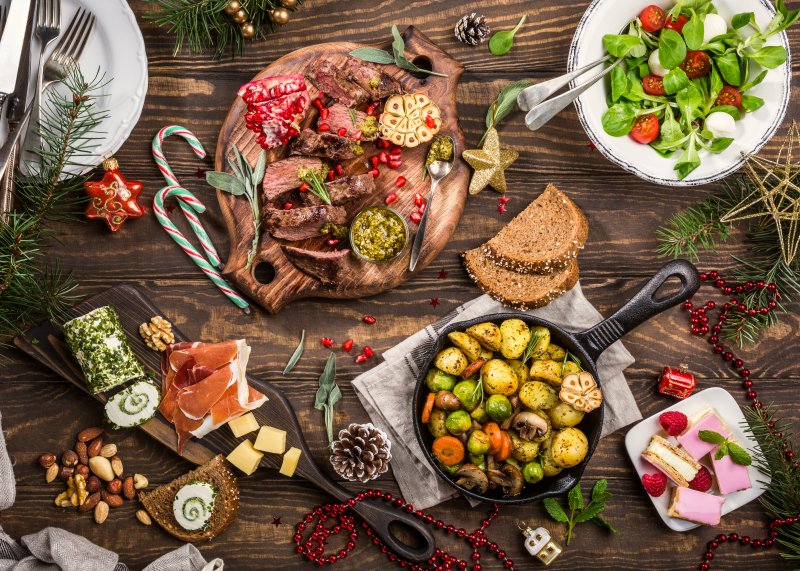 Holidays are a time to relax and spend time with family. Many people's favorite part of the holiday season is the food, which is why the last thing you want to do is interrupt dinner by needing to visit an emergency dentist. As it turns out, there are quite a few hazardous foods that can cause you to chip a tooth or lose a filling. If you want to know how to prevent a dental emergency this holiday season, here are a few foods you should use some caution around.
Hard Candy
Candy canes, peppermints, and other hard candies can be refreshing after a hearty meal. However, biting into one of these candies before they have a chance to dissolve can cause you to chip a tooth. Not only that, the longer you hold the candy in your mouth, the more their sugars will feed decay-causing bacteria. Some hard candies, like candy canes, also become sharper as they dissolve, which can be dangerous. It's probably best to substitute hard candy for a softer dessert like chocolate, or you could fill up on something savory instead.
Bone-in Meat
Chicken and turkey are holiday staples, and in themselves, they're perfectly fine for your teeth. Turkey in particular is rich in phosphorus, which is a vital nutrient for tooth health. However, the bones that are in turkey and chicken legs are dangerous, and if you're a little overenthusiastic it can be easy to bite into them. Be sure to pull the meat off of the bone before you eat to ensure your teeth's safety.
Caramel
Similar to hard candy, caramels are sugary sweets that are popular around the holidays but can lead to tooth decay. Moreover, gooey candies can attach themselves to your fillings, causing them to pop out. And needless to say, caramel is not going to be possible to eat for people with oral appliances, like braces or dentures.
While these foods can be dangerous, you can still enjoy most of them in moderation. Be careful and be sure to brush carefully after you finish eating.
About Our Practice
At Columbia Healthy Smiles, we want to change the way people feel about dentistry by offering dental care like you've never seen before. Our dentists work hard to build personal relationships with our patients based on trust and mutual respect. We also understand that every patient is different, which is why we'll create treatment plans tailored personally to you.
If you have any questions about taking care of your teeth this holiday season, we can be reached at our website or by phone at (573) 875-7071.