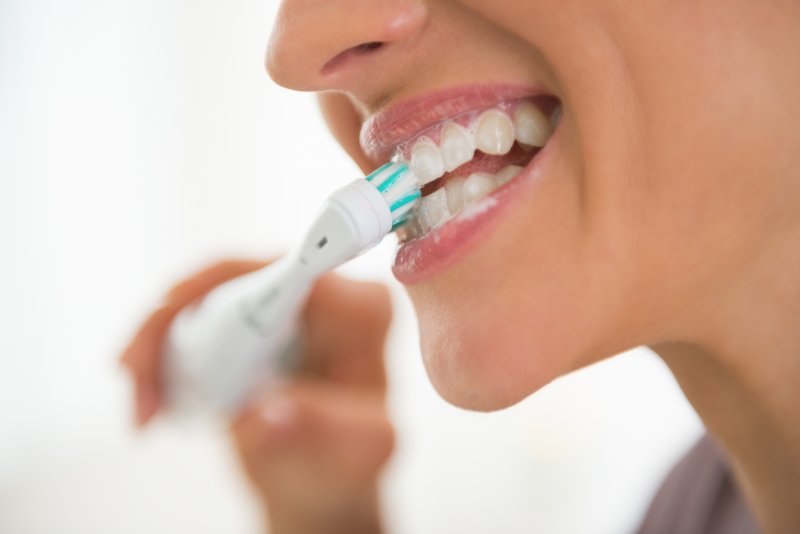 Do you typically brush, floss, and rinse your teeth with mouthwash every day? If so, then you're practicing one of the best ways to protect your oral health in the long run. However, even if you stick to a solid dental hygiene routine, there's still a chance you might be making a few common mistakes with your cleaning technique. If left unchecked, you might end up experiencing serious issues like cavities and gum disease. Read on to learn five teeth-cleaning mistakes your dentist in Columbia suggests you should avoid!
#1: Ignoring Your Gums
While scrubbing debris and food particles from your pearly whites is important, you don't want to skip or ignore brushing your gum line. Doing so can increase the chance of bacteria accumulating and growing at the base of your teeth, which can cause them to become inflamed or infected over time. Be sure to use a soft-bristled toothbrush and apply gentle pressure so as not to damage your gums or cause them to recede.
#2: Brushing Too Aggressively
It may be tempting to brush your teeth with more pressure to effectively remove unwanted particles from your smile. However, this can also wear away your enamel and your gum tissue. If this happens, you could risk being more susceptible to decay, gum disease, and even infections. To avoid these issues, always use a soft-bristled toothbrush while using a gentle touch. This way you can keep your teeth clean without harming them in the process.
#3: Using an Old Toothbrush
You must switch out your toothbrush for a new one every three to four months. The bristles can become frayed over time, making them less effective at removing plaque and keeping your pearly whites clean. They can also collect bacteria and germs, which can end up spreading through your mouth and other parts of your body. If the bristles aren't in good shape, make sure to toss them!
#4: Forgetting to Floss
Since your brush can't reach between your teeth, it'll only be able to clean about 60% of your smile. For this reason, you'll need to floss at least once a day to ensure no plaque gets left behind. Otherwise, you could end up at risk of complications like gum disease and cavities. Just be sure to be gentle so that you don't injure your gums.
#5: Not Visiting Your Dentist Often
While brushing and flossing play essential roles in maintaining good oral health, you'll still need to see your dentist for checkups and cleanings every six months. They'll be able to examine your mouth and address any underlying or developing issues they might detect. This can help you prevent more serious complications from starting in the first place.
Now that you know some of the most common teeth-cleaning mistakes, you can feel more prepared to keep your pearly whites healthy and safe. Speak with your dentist if you have any questions, and they'll be glad to help you maintain a beautiful smile!
About the Author
Dr. Philip Batson is a member of several groups like the Missouri Dental Association and the Academy of General Dentistry. He studied at the University of Missouri-Columbia and regularly seeks continuing education to refine his techniques. He provides a wide range of advanced services, including dental checkups/cleanings and periodontal treatment. If you'd like to schedule an appointment, visit his website or call 573-875-7071.