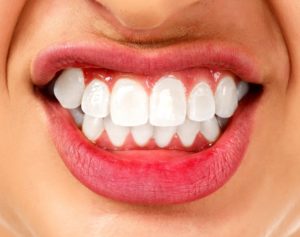 Do you grind your teeth so hard that you wake yourself up? Have you woken up with a sore jaw or a headache? This could have detrimental affects on your oral health. So what's causing you to grind, and how can you stop? Your dentist in Columbia can give you tips on how to stop grinding and what it can do to save your oral health.
What's Causing me to Grind my Teeth?
Teeth grinding, or bruxism, is when you clench your teeth while you're asleep. It can be caused by a number of things and can affect the quality of your sleep and even your day-to-day life. Some common causes behind this disorder are:
Anxiety and stress
Sleep apnea
Crooked or misaligned teeth
Medical conditions such as Huntington's and Parkinson's disease or medications
No matter what your symptoms are, your dentist can give you options to reduce the impact your teeth grinding has on your oral health. But first, you have to determine whether or not you even grind your teeth in your sleep. Some telltale signs of this are:
Dry mouth
Sore throat or jaw
Earaches
Sensitive teeth
Waking with a headache
Flat and worn down teeth
If you experience any of these symptoms, it's important to schedule an appointment with your dentist to see how your bruxism is affecting your oral health.
How Can Grinding Harm My Oral Health?
Bruxism has many side effects and can not only keep you from sleeping properly, but can also have drastic effects on your oral health. In the most severe cases, teeth grinding can result in loosening and fracturing your teeth, causing you to need serious dental work such as root canals, implants and even partial dentures.
Additionally, tooth grinding can cause TMD, or temporomandibular joint disorder which can limit and disrupt the movement of your jaw. In serious cases, it can change the appearance of your face and affect your speech and your ability to chew.
How Can I Stop Teeth Grinding?
It's important to maintain good oral health and protect your smile with preventive techniques like daily brushing and flossing as well as regular checkups. If you feel you're experiencing side effects of grinding, ask your dentist and see if they can offer a diagnosis and help protect you from bruxism by creating a custom-fitted nightguard for your teeth.
To save yourself from all the long-term dental troubles, a custom nightguard could be your solution. The mouthguard is created from a thermoplastic molded from an impression of your mouth and teeth. They're highly customized since your dentist fits each of your teeth. The level of thickness can also be adjusted depending on the severity of your bruxism.
These nightguards offer your teeth complete protection and offer your mouth the level of defense that over-the-counter products aren't able to. The guards are durable and don't shift in shape. Depending on how hard you clench and grind, you may need to replace your nightguard every few years.
While scheduling your semi-annual checkups and cleanings, make sure to ask your dentist about measures you can take to protect your teeth. Make sure to bring your nightguard to each visit if you already have one. Alleviate your jaw and neck tension and wake up feeling relaxed again.
About the Author
The family tradition of providing oral healthcare to the community of Columbia doesn't fall short for Dr. Philip Batson. As a member of the American Dental Association, Dr. Batson offers you treatments ranging from simple preventive checkups to sleep apnea solutions. For any questions or to schedule an appointment, visit Columbia Healthy Smiles' website or call 573-875-7071.