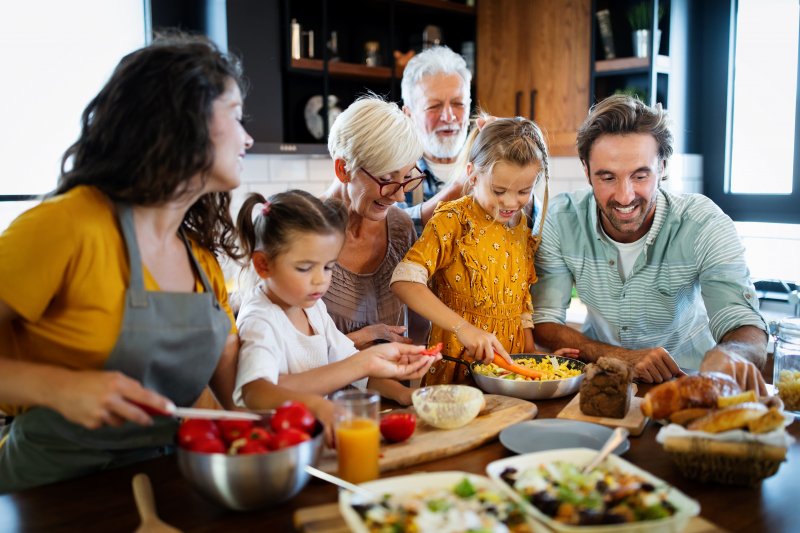 While you might brush and floss your teeth every day, maybe you still have some dental issues you just can't seem to fix. You can definitely see your dentist for treatments, but the fact is that there are certain factors that weren't in your control. Does this mean that some oral problems can run in the family? Keep reading to learn how some dental issues can be hereditary!
Tooth Discoloration
The color of your teeth is generally determined by a combination of your environment and genetics. Some people are born with thinner enamel, which can appear yellowish. Teeth also become discolored with age, especially if there's a lack of dental hygiene.
Weak Teeth
During the development of teeth, a person's diet is very important. An insufficient amount of calcium in your meals can cause your teeth to be weaker and more vulnerable to cavities or infections. In contrast, having fluoride in your diet when your teeth are growing can actually make them stronger and more resistant to decay.
Crooked Bite
Just like the color of your hair or eyes, the size and shape of your jaw is mostly defined by genetics. This can lead to several bite problems, such as crowding, gaps, overbites, or underbites. You may even notice that other members of your family experience the same issues, and the earlier you can treat misaligned teeth, the better you can avoid other dental concerns in the long run.
Tooth Decay
Cavities are a major problem for many people, and they might stem from variations of genes that increase the risks in permanent teeth. Additionally, if you and your family tend to eat sugary foods as a daily habit, this can also place yourself at a higher chance of tooth decay. Should this be a concern, you'll want to consult your dentist for prescription toothpastes or mouth rinses to protect and maintain your gums and teeth.
Certain dental issues can be hereditary, which involves both genetics and eating habits during your teeth development. But this doesn't mean that you can't find the right treatment for good dental health! Speak with your dentist about your concerns, and they'll be more than happy to discuss your options.
About the Author
Dr. Philip Batson earned his dental doctorate from the University of Missouri-Kansas City School of Dentistry. He's an active member of several organizations including the Central Dental Society, and the American and Missouri Dental Associations. He provides outstanding and passionate dental services, with multiple treatments like preventive, cosmetic, and restorative therapy to achieve the smile you deserve. If you want to know more about hereditary dental conditions, visit his website or call 573-875-7071.