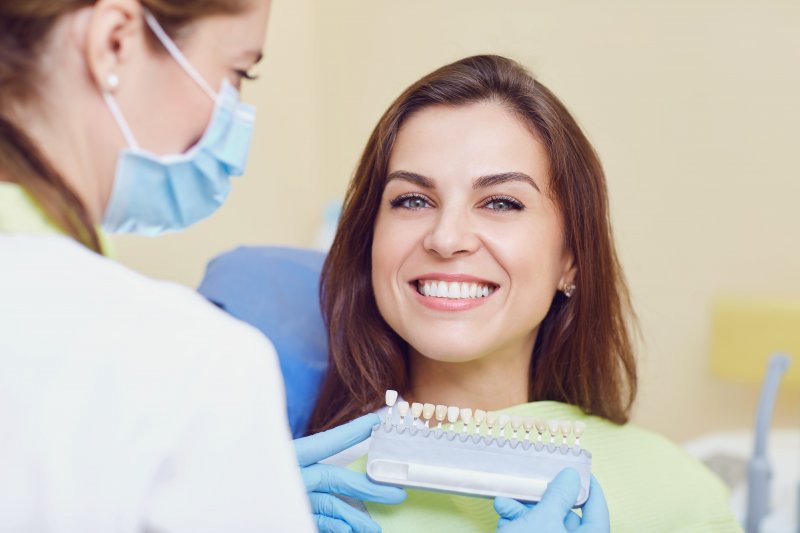 If your dentist in Columbia said you needed a dental crown, you probably have several questions running through your head. How much will it cost? Since your tooth doesn't hurt, is it even necessary? What happens if you choose not to get one? Before you go searching the internet for answers, stop right there because we've got you covered. In this blog post, we'll answer all those questions and more. Continue reading as we explain how getting a dental crown now can save you money and protect your smile.
The Importance of Dental Crowns
Has an injury or extensive decay compromised your tooth's structure? Your dentist in Columbia may recommend a dental crown to restore its function and protect the tooth against further breakdown. The restoration fully encases a single tooth, preventing it from breaking and keeping harmful bacteria out. If the damage or decay is minor, your dentist may be able to fix it with a filling. But for more severe cases, a dental crown might be unavoidable.
What Happens If You Choose Not to Get a Dental Crown?
Some people may choose to postpone a dental crown because they're worried about the cost or don't find it necessary. Whatever the case is, it's never a good idea to put off treatment, especially if your dentist says you need one.
Not only do you risk needing more complex and expensive procedures down the line, but the following can occur:
More exposure to harmful bacteria. If you leave a weakened or damaged tooth unprotected, bacteria can penetrate deeper into the tooth and cause further decay or a painful infection.
Further damage. Without a dental crown, your tooth is at risk of further breakdown. If enough time passes, the damage will worsen, and your only option will be a more complex treatment.
Mouth tissue irritation. Sometimes, damage or decay can leave a tooth with rough or broken surfaces. As a result, you may develop sores and irritation in your mouth.
Why You Should Get a Dental Crown Before the Year Ends
As you can see, getting a dental crown done now can benefit your oral health. If that's not enough to convince you, here's another reason why you should get it done before the year ends – it can save you money! Since most dental insurance benefits expire on December 31st, now's the perfect time to use your coverage while you still have it. If you've already met your deductible and haven't hit your annual maximum, your out-of-pocket expenses for dental treatment may be pretty low. However, every plan is unique, which is why it's important to review the details of your policy to understand your coverage.
Do you want to start the new year with a healthy smile and more money in your pocket? Contact your dentist in Columbia and get your dental crown before the year ends. You won't regret it!
About the Practice
At Columbia Healthy Smiles, we provide exceptional, comprehensive, and individually tailored dental services to patients of all ages. Our team will always go the extra mile to ensure your smile is at its happiest and healthiest. If you need a dental crown, don't hesitate to contact us for treatment. We'll use modern technologies and materials to give you a grin you'll proudly show off. Visit our website or call (573) 875-7071 to make an appointment.