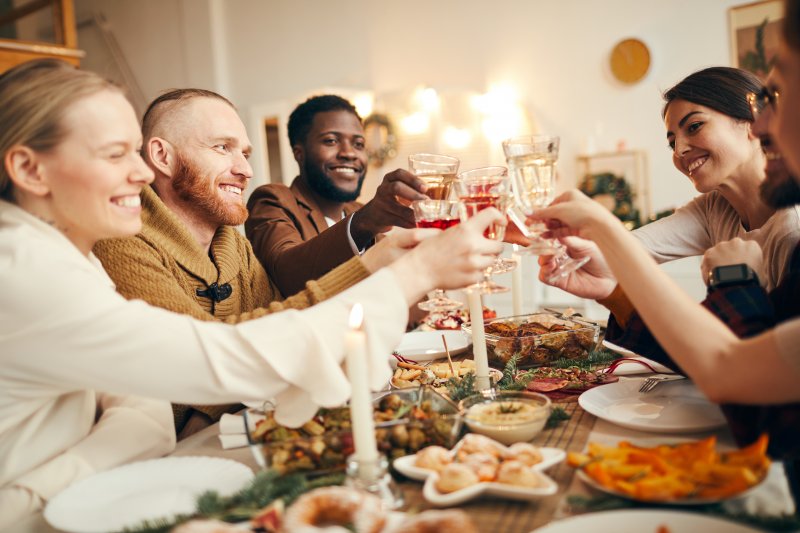 The holiday season brings tons of fun with it. You're decorating your house, playing festive music, and picking out thoughtful gifts for your close friends and family. However, this time of year isn't so great for your smile. With so many sweet treats, delicious meals, and traveling, it is easy to fall out of your otherwise healthy lifestyle. That's why a dentist in Columbia is here to help. Here are a few tips to help you take care of your teeth during the holidays.
Maintain Excellent Oral Hygiene
This may seem like an obvious one, but with traveling and fun events, it can be easy to accidently fall out of your normal routine. Remember to always bring your toothbrush, toothpaste, and dental floss with you when you are traveling, even if it is just an overnight trip to a family member's house. You can even find travel sized dental kits that are easier to pack.
Watch Your Sugar Intake
There's sugar all around during this time of year. Whether you are a fan of candy canes, eggnog, or gingerbread cookies, having too much can be harmful for your teeth. Be sure to only have these sugary treats in moderation and always clean your teeth afterwards to limit your probability of developing tooth decay.
Stick to Water
Even though that can of cola and that glass of wine are tempting, your smile will not be thanking you if you have one. Soda is high in sugar and wine is quite acidic. If you are looking for something fizzy, try a sparkling water instead. If you are looking for an adult beverage to sip on, try something that is more smile-friendly, like a gin and tonic.
Eat Tooth-Friendly Foods
The good news is that not all of the holiday foods you love are harmful for your smile. In fact, many of them actually have some benefits. There is no need to feel guilty about that cheese platter before dinner. Cheese and other dairy products contain calcium which is necessary for strong teeth and bones. Save a large portion of your plate for turkey, which contains phosphorus and protein. Don't forget about those vegetables too. Broccoli and carrots are loaded with vitamin A which helps to strengthen your enamel.
Don't Use Your Teeth as a Tool
Don't be using your teeth to pop bottles, crack nuts, or rip open stubborn packaging. It may seem convenient, but you could easily end up with a cracked, chipped, or broken tooth. Get the proper tool or ask someone else for help so you don't damage your smile.
This holiday season, think of your smile. By using the tips above, you will be well on your way towards starting the new year with optimal oral health.
About the Author
Both Dr. Elizabeth Abe and Dr. Philip Batson earned their dental degrees from the University of Missouri in Kansas City. Dr. Abe regularly attends continuing education courses, and Dr. Batson is a member of numerous organizations including the American Dental Association. For more ways to keep your smile healthy or to schedule an appointment at Columbia Healthy Smiles, visit their website or call (573) 875-7071.