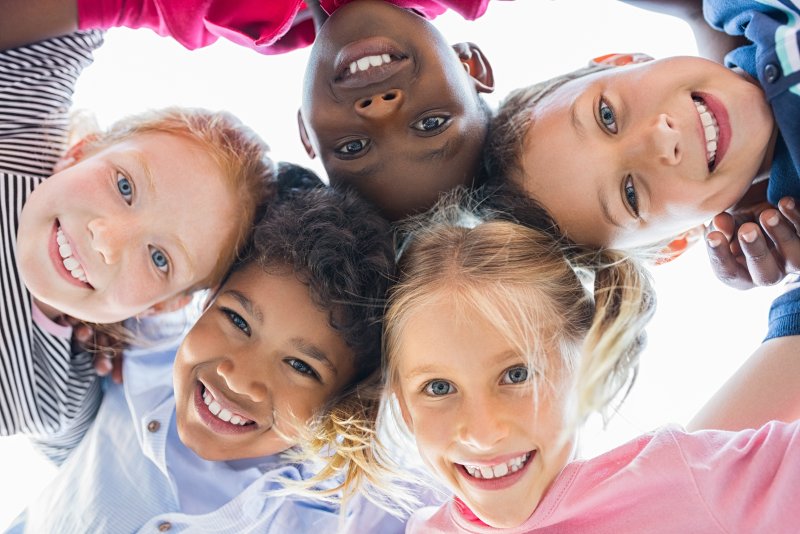 Every Children's Dental Health Month, people do their part to raise awareness of the importance of maintaining good oral health from a young age. There are several ways that you can make sure your child takes good care of their oral health, such as teaching them about why brushing twice and flossing once per day is key to keeping their smile bright. Another good way to encourage healthy habits is by getting your child products that will make it easier to care for their pearly whites. Read on for five ideas for dental care products that will do just that!
#1: Cool Toothpaste and Dental Floss Flavors
Some children don't like classic mint-flavored toothpaste and dental floss. Luckily, there are all sorts of fun alternative flavors, including waffle, chocolate, licorice, cupcake, bacon, honey, pickle, ranch dressing, banana, cinnamon, vanilla, watermelon, and cola. Packaging that features colorful designs of their favorite characters on them will also catch your child's attention and make caring for their smile more enjoyable.
#2: Fun Toothbrushes
Children's Dental Health Month is also a great time to get your little one a new toothbrush. Just like with toothpaste and floss, there are all kinds of fun designs and cool characters featured on these products. Additionally, if your little one is ready to make the switch, you can get them an electric toothbrush. These are more effective at removing plaque from their smile, so it'll be easier for them to maintain a mouthful of healthy pearly whites.
#3: Crazy Flossers
It can be hard to get your child to understand why it's so important to brush twice per day, but getting them to floss can be even more difficult. Thankfully, there are a variety of companies that create flossers in fun shapes that will make your child more likely to include this key step in their nightly oral hygiene routine.
#4: Fun Mouthwash
Just like with toothpaste and dental floss, there are tons of fun flavors of mouthwash, like pink lemonade, peach, bubblegum, melon, and berry. Though brushing and flossing help remove plaque, bacteria, and food particles from your little one's smile, rinsing with mouthwash will allow them to clean spots that can't otherwise be reached. Purchase one that contains fluoride so they can strengthen their pearly whites against cavities. Additionally, make sure that they know to spit out after they're done rinsing.
#5: Plaque Disclosing Tablets
After your child finishes brushing, flossing, and rinsing, have them use a plaque disclosing tablet. They contain a harmless dye that reacts with the leftover plaque on your little one's teeth to help them identify what areas could use some work. This will allow them to remove plaque more effectively from their smiles and maintain healthier pearly whites.
Children's Dental Health Month only comes once per year, so make sure to enjoy it to the fullest by having your little one try out these five dental products. This will make maintaining a healthy, happy smile more fun than ever before!
About the Practice
Columbia Healthy Smiles offers exceptional oral health services to patients of all ages. They have worked hard to create an environment where your little one will feel safe and comfortable so they can receive the care they need to grow up with a healthy smile. Do you want to make an appointment with Columbia Healthy Smiles or are you interested in learning more about their services? If so, visit their website or call (573) 875-7071.