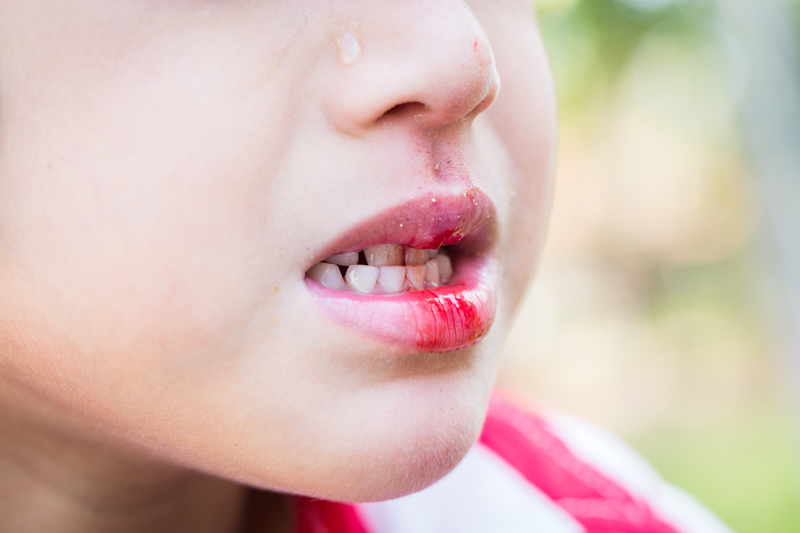 It can be hard to know when to see the emergency dentist in Columbia. Some patients lean toward less intervention: "It's nothing," or "I don't want to bother the dentist at this time of night," while others are quite concerned: "What if this gets infected between now and in the morning?"
The perfect response? Err on the side of caution and call the dentist for further instructions. Here are a few more tips to make sure you get the best outcome possible.
If You Lose a Tooth
If you knock out a permanent tooth, it's very important to keep it moist. Don't touch or rinse the root. Holding it into the socket will increase the odds of reattachment. If you can't do that, place it between your cheek and gums or in milk. Call the emergency dentist and get there as soon as possible.
If You Crack a Tooth
Call the dentist and describe the damage and your pain level. This may not warrant a visit in the middle of the night, but you'll want to have it seen to as soon as you can. Ease any discomfort you have with cold compresses and over-the-counter pain reliever.
If a Filling, Crown, Bridge or Veneer is Dislodged
In any of these cases, call the dentist. If a large filling comes out but you're not in pain, your dentist may recommend an over-the-counter dental wax to plug the opening until you can be seen. Even if you have no pain, see your dentist at your earliest convenience to avoid losing or damaging your restorations or risking infection or additional decay to vulnerable teeth.
If You Have a Severe Toothache
No toothache feels good, but if you have one that isn't relieved by over-the-counter pain medication or cold compresses or is accompanied by a fever or profuse bleeding, call the dentist. Any toothache that steadily worsens during the day warrants a call – it might prevent a middle-of-the-night emergency visit.
When in Doubt, Call!
It's always better to call and get your dentist's opinion than to suffer needlessly or risk complications by delaying an examination. Your dentist knows the importance of speedy care and the risks of every type of condition and will recommend the least risky course of action. Even if you don't need an emergency visit, you'll have peace of mind about managing your dental emergency.
About the Author
Dr. Philip Batson grew up in this community and followed in his father's footsteps. The close bond he has developed as a result means that all patients—and especially those with emergencies or anxieties—will experience compassionate and personalized dental treatment. Contact the team at (573) 875-7071 if you experience any severe or painful dental injury or condition, even outside normal business hours.