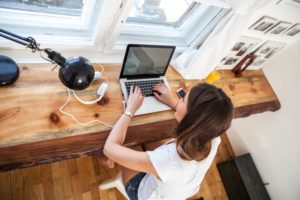 Whether you've just moved to the area or you're tired of your current dentist in Columbia, finding a new one can feel like a daunting task. Many dentists are competing with each other these days, but that doesn't mean it should be difficult to choose the right one. That's why in today's blog, we'll be going over the most essential factors to take into consideration.
Education, services, practice hours and many more can make a big difference in your search.
Start By Confirming Your Needs
While this may sound obvious, many dentists are offering more and more services than they ever have before to stay competitive. However, if you know that you'll need a pediatric dentist for your family or a dentist who can also perform implant surgery, these should be noted first. Many times a family dentist can be just as effective as a pediatric dentist, so take this into consideration during your initial consultation.
It's important to note their exact location from your home or work address. If they're not near your general area, are they even worth driving to every time you need an exam, cleaning or other service?
How Simple is Scheduling?
While location is important, it's also essential to search for practices online or call them directly to find out what their hours of operation are. Not all practices are open daily, so if this is a major inconvenience for you then you'll need to move on. Check to see if they have early morning or evening hours, which can make it much easier to get visits done either before or after your work day.
When you've narrowed down your search, call the practice directly and schedule a consultation. Tell them you're considering the practice as your go-to for treatments and would like to learn more about it in person.
The Initial Office Visit
During your walkthrough, take the time to see how the waiting room operates and how long patients need to wait for until they get called in. Ideally, you'll want to get a conversation with the main dentist at the practice to get questions answered. Are they polite and cordial? What is their treatment philosophy? Do they have technology they're willing to show?
Red Flags to Acknowledge
Start by checking if the waiting area is messy or disorganized as well as how the staff treats patients coming and going. Do they forget to schedule follow-up appointments? Are they pushing products relentlessly even if patients don't want them? Is paying for services a difficult process?
You'll also want to keep note of the dentist and how they behave. Are they welcoming patients in and taking the time to address their concerns?
After visiting the dentist and taking note of these steps, you'll have a much better idea of what you can expect before confirming your new dentist!
About the Author
Dr. Philip Baston always looks forward to providing quality dental care. To stay on top of the latest advancements in dentistry, he continues to attend education courses on a wide variety of dental services every year. To learn more about his services, hours or office in general, feel free to contact him through his website today!