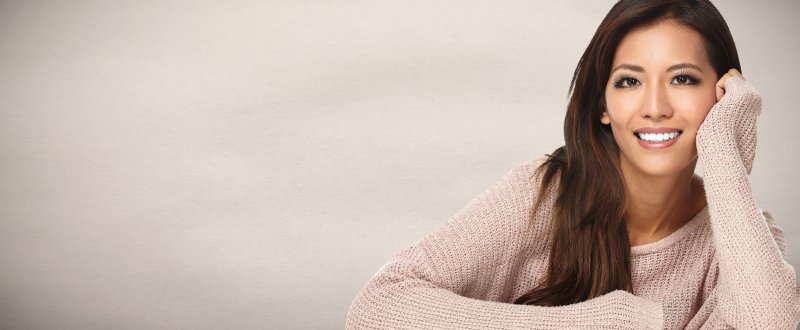 Are you ready for your upcoming job interview? Do you want to make a good first impression when meeting your partner's parents? Ensuring your smile looks and feels healthy and beautiful doesn't have to be a struggle. However, the people you interact with each day can be quick to make judgments based on your appearance. If you want to take charge of your oral health once and for all, a dentist in Columbia shares 4 traits that can help or hinder your smile.
The Color of Your Teeth
Your smile is the first thing people notice about you. When meeting others, you want to make sure your teeth look bright and healthy. If you are prone to drinking lots of coffee or dark-colored beverages or you smoke, these can leave remnants behind, causing stains and discoloration to develop over time. If you want to ensure a whiter smile, make sure you're not only drinking plenty of water and brushing your teeth, but you might also inquire about professional teeth whitening or veneers. No matter which cosmetic dentistry service you choose, you can trust that your results will leave you feeling more confident in your smile.
The Color of Your Gums
Do your oral soft tissues appear red or swollen? Do they bleed when you brush or floss? If so, you likely have what is known as gum disease, and it can cause serious problems for your oral and overall health if you're not careful. Your teeth are not the only components that can entire or turn away others when seeing your smile. Your gums are equally as important, so when gingivitis or periodontitis wreaks havoc on your soft tissues, it's important that you seek periodontal therapy to restore your gum health and improve your appearance.
The Spacing Between Your Teeth
While your gapped smile is referred to as "adorable" or "cute" as a child, it's often looked at in a different light once you become an adult. Although it may not be your fault that extra space exists between your teeth, you can change the way others view your smile by pursuing orthodontic treatment. With the help of Invisalign clear aligners, you can watch your teeth move closer together because of the gentle yet, consistent pressure applied by your transparent trays. In significantly less time than traditional braces, you should begin to feel more confident with your newer, healthier appearance.
The Type of Bite You Have
Although it's normal for your upper teeth to slightly jut out over your lower teeth, too much of an overbite can cause various problems for your smile, such as wear and tear to your tooth enamel, causing it to break down over time, and jaw pain that develops as a result of the facial muscles and teeth not working harmoniously together. With the help of Invisalign or another orthodontic solution (traditional braces), you can move your teeth and jaw into proper alignment and embrace a more pleasing aesthetic.
Making a good first impression is key when taking the next step in your professional career or preparing to meet someone special. Take pride in your smile and consider how a cosmetic dentist can help you achieve the look you deserve and desire.
About the Author
Dr. Philip Batson is a cosmetic dentist in Columbia who completed his dental schooling at the University of Missouri-Kansas City School of Dentistry. Following in his father's footsteps of providing exceptional oral healthcare services to residents in central Missouri, he and his wife, Dr. Abe, work together to provide individuals with outstanding preventive, restorative, and cosmetic dental care. From regular checkups and cleanings to transforming smiles with veneers or teeth whitening, Dr. Batson delivers beautiful results that allow for greater confidence and a better quality of life. If you are looking to make your smile more attractive, contact us via the website or by calling (573) 875-7071.