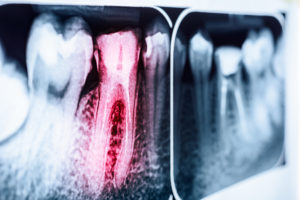 Despite jokes you may have heard that suggest otherwise, getting a root canal is not a nightmare scenario. In fact, root canal therapy saves an estimated 24 million teeth each year in the United States. If left untreated, these millions of damaged or infected teeth would have eventually worsened and needed to be removed entirely. Want to know more? Below are the ins and outs of root canal therapy, as explained by a dentist in Columbia.
What is a Root Canal?
Root canal therapy, also known as endodontic treatment, is a procedure to repair and save a badly-damaged or infected tooth. Endodontic treatment targets the pulp of a tooth, the soft tissue inside the root canal. Pulp inflammation or infection can cause extreme pain or lead to an abscess. The common causes of pulp infection or damage include:
A cracked tooth
A deep cavity
Repeated dental treatment to the tooth
Other trauma to the tooth
The 4 Steps of Root Canal Therapy
Root canal treatment is typically accomplished in one or two visits to the dentist and involves the following 4 steps:
Step 1: First, the dentist will administer local anesthesia to numb the tooth and may place a dental dam in your mouth to keep the tooth clean and dry during the procedure.
Step 2: Next, using a very small drill, he or she will make a small hole in the top of the tooth in order to access inside of it. The dentist will then use a small file to clear away the damaged or infected pulp and shape the inner chamber of the tooth and root.  
Step 3: Once the inner chamber is thoroughly cleaned and dried, the dentist will fill it with a biocompatible material and close the opening in your tooth with a temporary filling.
Step 4: Lastly, a few weeks after the procedure the dentist will place a permanent crown or another type of restoration on the top of the tooth, returning it to its full form and function.
Are Root Canals Painful?
Do you know what is more uncomfortable than a root canal? ­Needing one! Although many people associate root canals with severe pain, most patients feel little to no pain at all during root canal treatment, according to the American Association of Endodontists. Thanks to modern anesthesia, root canal therapy is no more uncomfortable than getting a routine filling!
Am I a Good Candidate?
You should talk to your dentist about root canal therapy in Columbia if you are experiencing any of the following symptoms:
Severe tooth pain
Prolonged sensitivity to heat or cold
Discomfort when chewing
Discoloration (usually darkening) of a tooth
Swelling, drainage and tenderness in the lymph nodes
Remember: living with an infected tooth is much more painful than fixing one! If you are suffering from severe tooth pain, talk to a dentist in Columbia today about the best way to find relief.
About the Author
An active member of the Missouri Dental Association, Dr. Philip Batson is passionate about helping central Missouri residents achieve and maintain healthy smiles. The Columbia native offers a range of restorative dentistry treatments for patients in need of dental rejuvenation, including root canal therapy. For more information on ways to save a damaged or decaying tooth, visit the Columbia Healthy Smiles website or call the office at 573-875-7071.