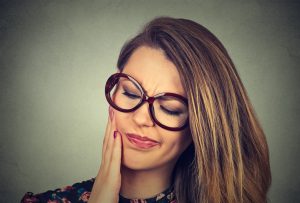 There are not many situations that are more stressful and frightening than a dental emergency, and you can bet it won't happen at a convenient time. The good news is Columbia Healthy Smiles is here for you, and with the right team on your side you have nothing to worry about when a dental emergency occurs. Your dentist in Columbia discusses what to do in a dental emergency.
When Should I Call For Emergency Care?
Sometimes it's hard to know which situations are truly an emergency, and we always encourage out patients to call even if they're unsure. We're always happy to walk our patients through their questions or instruct them on what to do until they can reach our office.
These are typically the situations require emergency care:
Dental pain or sensitivity – This can often indicate an infection, which won't go away without treatment.
Lost or broken restorations – For fillings or crowns that fall out or are broken, you'll need to have them repaired as it can cause pain or additional damage to your tooth when they're missing. Contact our office to discuss your situation and schedule an appointment.
Soft tissue injuries – When your gums, cheeks, or lips sustain an injury, there tends to be a lot of blood. First contain the bleeding with a cold compress and light pressure, then call us for further instructions.
A tooth knocked out – When your tooth is knocked out, it's important to contact us as soon as possible. Time is of the essence because we have the best chance of saving your tooth within 1 hour of your accident or emergency.
Chipped or broken teeth – When your tooth becomes chipped it will need repair right away. Even the smallest chip could potentially cause irritation to your cheeks, tongue, or other soft tissues. For larger fractures, please bring as many pieces of the tooth to us as you can. Call us to discuss when to schedule.
Call Columbia Healthy Smiles
Dr. Philip Batson, your emergency dentist Columbia, and his team at Columbia Healthy Smiles understand how scary a dental emergency can be. We make every effort to see our emergency patients as soon as possible when they call, and in most cases we will take care of you the same day. We're also happy to instruct you over the phone in emergency situations – please don't hesitate to give us a call.