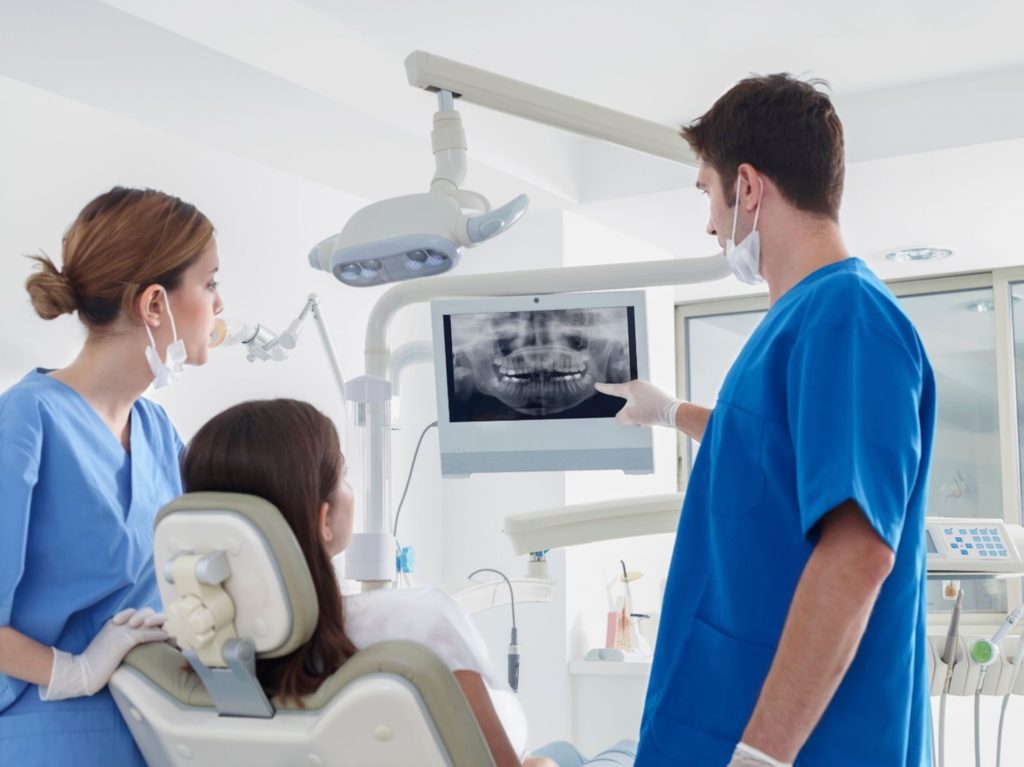 When you're at your next dental check-up, you'll definitely have your teeth cleaned and examined. But, have you ever wondered why your dentist in Columbia takes x-rays of your mouth? Dental X-rays are an important part of your overall oral health. If you're questioning whether an X-ray is necessary, here's what you need to know about why they are so important.
Why Are Dental X-Rays So Important?
Dental X-rays, or radiographs, work by capturing the entirety of your mouth using high-energy electromagnetic radiation. This energy passes through the tissues of the mouth because they are low-density and soft. Therefore, X-rays only capture the hard materials that make up our bones and teeth. This lets your dentist closely examine the deep areas in your mouth and jaw you otherwise can't see.
Why is this important? X-rays make it possible to see the roots of the teeth, facial bones, and the jaw. Early detection of dental problems in these areas is essential for receiving proper, effective treatment.
What Can X-Rays Diagnose?
Your dental X-ray can help your dentist screen you for a wide range of potential dental problems, including:
Cysts and tumors
Decay between the teeth or beneath fillings
Bone loss caused by periodontal disease
Abscesses
The position of teeth (this is helpful for determining if braces or dentures are necessary)
How Often Do I Need to Get an X-Ray?
The American Dental Association (ADA) recommends that healthy adults with no known dental health concerns get an X-ray every 2-3 years. This suggestion changes if you have a history of tooth decay or gum disease. In these instances, your dentist may want to take X-rays of your mouth more frequently.
And if you're worried about the safety of X-rays, you should know that the minimal levels of radiation required have low harm associated with them. In fact, Mouth Healthy by the ADA has deemed dental X-rays to be a safe procedure. And because X-rays are now digital, they are even safer than traditional ones because they have lower radiation levels.
Dental X-rays may not be the most thrilling activity, but they are essential for maintaining proper oral health and preventing potentially harmful medical issues in the future. They will ultimately save you time and money in the long-term because they can detect problems before they become serious.
About the Practice
Dr. Batson and Dr. Abe of Columbia Healthy Smiles are thrilled to offer high-quality, comfortable dental care to their patients. Both received their DDS from the University of Missouri-Kansas City School of Dentistry and offer services in preventative, restorative, and cosmetic dentistry. Dr. Batson is a member of the American Dental Association, the Missouri Dental Association, and a Fellow of the Academy of General Dentistry. If you have questions about dental X-rays at your next appointment, visit their website or give them a call at (573)875-7071.